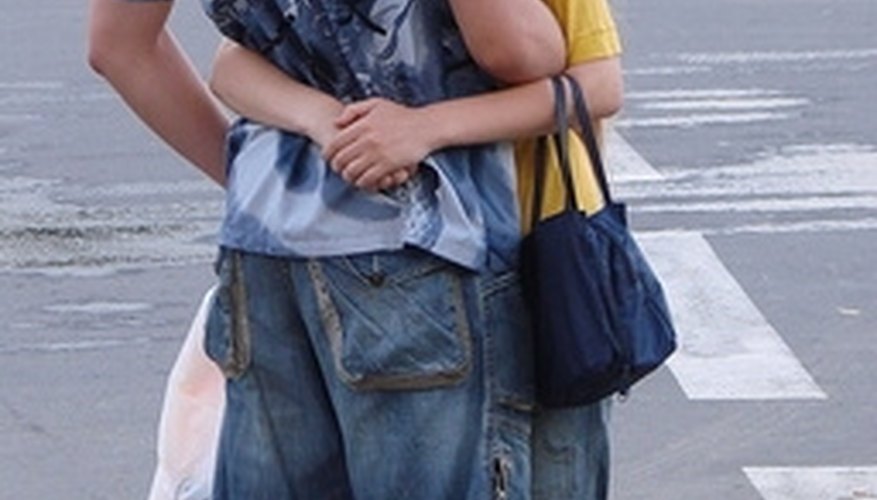 Wear heels. The easiest way to address the height issue is to wear a pair of high-heeled shoes. Not only are they sleek and sexy, but they also will give you the extra height you need to wrap your arms around your man's neck and give him a good embrace.
Stand on you tiptoes. If you don't want to hurt your feet wearing stilettos, standing on your tiptoes is another option. This approach is fun and may also entice your mate to pick you up and sweep you off your feet.
Wrap your arms around his waist and place your head on his chest. This type of hug is warm, endearing, and allows you to snuggle up to your man's muscles. Enjoy this hug by wrapping your arms around his midsection and holding on tight.
References
View Singles Near You