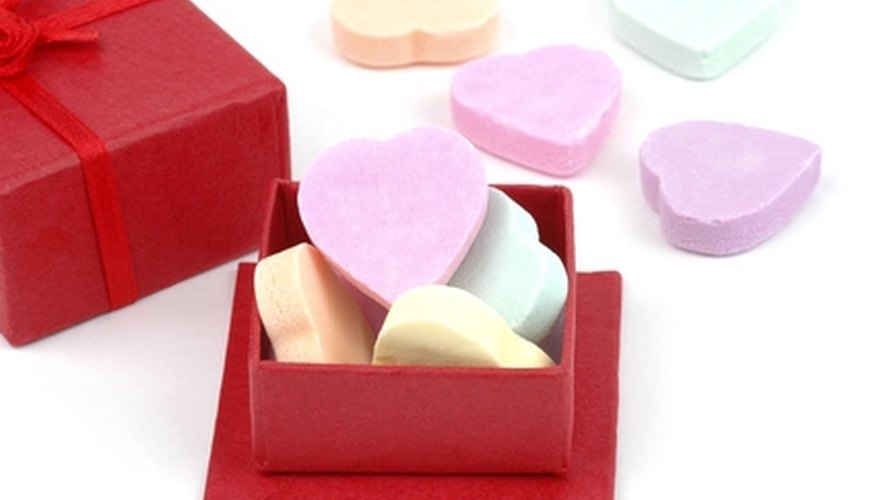 Smell
Start the basket with scented candles, which will create beautiful, sweet-smelling candlelight. Nothing sets a romantic mood like candlelight.
Hearing
Create a mixed play-list of mp3s for romantic background music. If you do not have an mp3 player, make a mixed CD-Rom. Choose songs that evoke romantic memories for you both.
Taste
To stimulate the taste buds, be sure to include some decadent treats to share. Whether your tastes lean toward champagne and caviar or strawberries and chocolate, there is a romantic food item for everyone.
Sight
For a gorgeous treat for the eyes, slip in some pretty lingerie and/or silk pajama bottoms. Sit back, relax and enjoy the view.
Touch
For the ultimate romantic treat, add some massage oils and body lotions, and treat your Valentine to a full body massage.
References
View Singles Near You