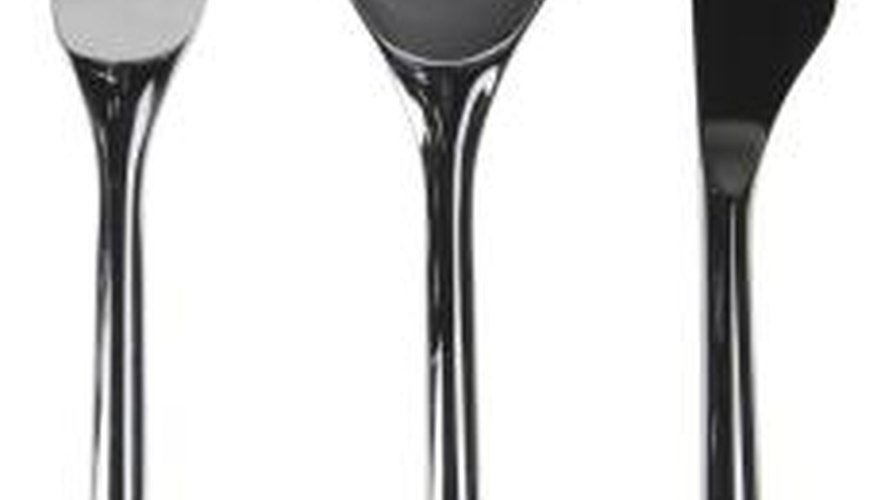 Romantic Dinners
The dinner date is the classic courtship move. If the food doesn't satisfy, the wine should compensate. Despite its small size, Dubuque has a number of dining establishments. For an intimate setting, try the Black Horse Inn, a restored, candlelit, pre-Civil War hotel and a winner of a Taste of Dubuque award, according to the website Travel Dubuque. For a more casual date, go to Catfish Charlie's, a seafood joint right on the river.
Bowling
For an anniversary, first date or anything in between, bowling is an enjoyable, easygoing night out for couples or pairs of couples. It makes for a less formal and more light-hearted date than a fancy dinner or concert. Cascade Lanes on First Avenue is one of several bowling alleys in Dubuque. Grab a slice of pizza or some beers to liven up the evening. Dubuque Lanes on Main Street is another option.
The Mighty Mississippi
The wide, meandering Mississippi provides ample opportunities for couples and courtiers. Dubuque features a scenic riverwalk with cafes, restaurants, saloons and views of the historic, picturesque river. If Iowa has you feeling landlocked, take a river yacht cruise, which departs from the Dubuque Riverwalk. Alongside the riverwalk is also the National Mississippi River Museum and Aquarium.
Arts Events
Dubuque also has a cultural life that can provide inspiration for dates. Its theaters and arts venues host live music events, theatrical productions and other performing arts. The Grand Opera House was built in 1890 and hosts opera and other musical performances. If you're in the mood for a film, Mindframe Theaters screens foreign and American movies.
Casinos
For a more high-energy date and a taste of the glamour and glitz of Monaco or Atlantic City, hit one of Dubuque's two casinos. The Diamond Jo Casino and the Mystique Casino feature slots, cards and other forms of gaming, as well as restaurants, bars, buffets and live entertainment.
After the Date
If the date goes well, or if you're looking for a place to be alone, Dubuque has a number of hotels, motels, bed and breakfasts and campgrounds around town. The downtown historic district has several establishments with old-fashioned charm.
View Singles Near You