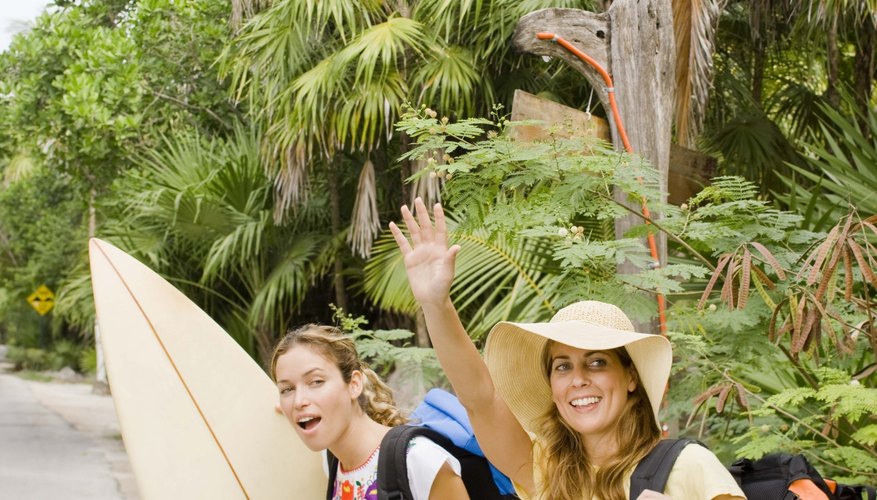 Active Events
Dating events can be stressful for singles because of the pressure to impress other participants. To get everyone's mind off of the dating aspect, plan an activity that will shift the focus and allow people to get moving. You might choose a kitschy sport such as dodgeball or organize a softball or basketball tournament. In the summer, set up a beach volleyball event or go on weekend hikes, and in the winter, go bowling or organize a ski and snowboarding trip. Because your singles will be able to channel their nervous energy into the activity, they will be less concerned with making a good impression and more able to let their personality show.
Single Parents
Single parents can have a difficult time meeting people. To attract a wide crowd to your singles event, plan a child-friendly event that is open to people with kids or people who don't mind dating someone with kids. Hold a barbecue in the park, rent out a kids' restaurant, or plan the event at a local recreation center. The singles can enjoy a day out without worrying about finding child care, and they will be certain to meet people who are not afraid of dating a parent.
Costume Ball
Costumes are a way for people to get out of themselves and assume another character, which can make it easier to relax when meeting new people. Whether or not your event is near Halloween, plan a costume ball for singles. Guests can come dressed up in costumes that show off their personality, their creativity or their bodies. Plan dancing, music, and funny games that will get people talking and laughing.
Talent Show
Let your singles show their unique skills by holding a talent-show dating event. Allow everyone to participate, regardless of their talent; you might be impressed by the creativity of participants. This type of singles event will attract people with specific skills and people who are interested in performers. After the event, hold a reception for everyone to meet and congratulate participants on their performances.
References
View Singles Near You