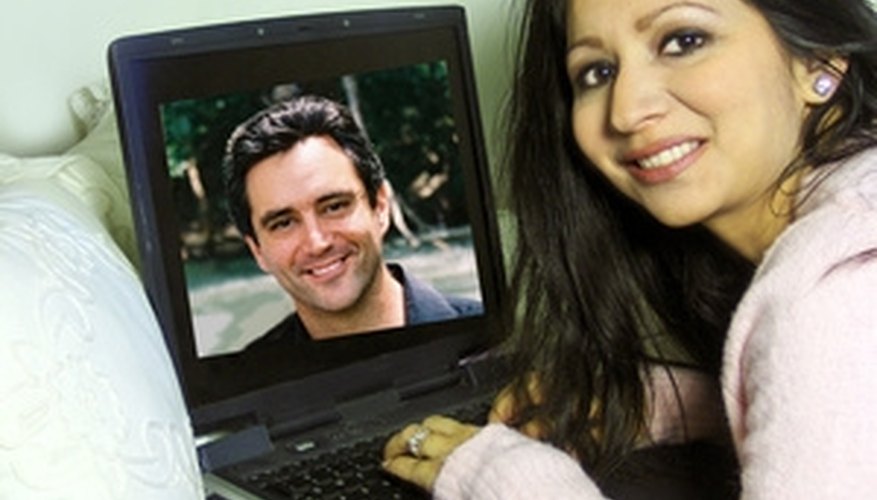 About Me Basics
Match.com suggests avoiding basic, dry information that could sound either boring or obnoxious. It suggests a way to avoid sounding obnoxious and egocentric could be to mention the softball team you play on instead of describing yourself as "athletic." Your "I'm a catch" qualities can be described through a short anecdote rather than outright saying so. Begin telling about yourself with a funny story or a memorable event. The people at eHarmony suggest adding more detail. Rather than mentioning you enjoy travel, describe a place or two that you have visited and why you enjoyed it.
Profile Pictures
The online dating experts at Match.com suggest avoiding photos that look overly professional or have been cropped to get rid of others. Your pictures should show you having fun---but not too much fun, as that could give the wrong idea---and doing activities that you enjoy. Keep your profile picture to one of just yourself. Seeing others in your pictures, whether a sibling, mother or child, creates confusion to a potential match.
Values
Don't hesitate to express your values or worldview in your profile. Keep it light, but if it's important to you, it's part of who you are. You may worry that expressing certain values could turn off a potential match, but that is good. You should be loved and accepted for who you are. Mention that you're a nonsmoker or you have children or your life philosophy. These are essential parts of yourself.
View Singles Near You