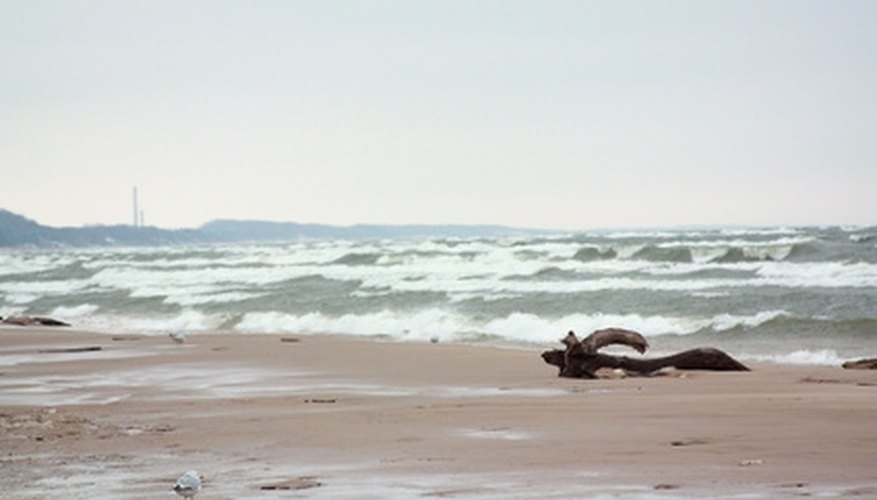 Black River Harbor
The Black River Harbor has hiking trails, hardwood forests, waterfalls and other beautiful nature sights that make it extremely attractive for romantic vacations. The harbor also has boats and picnic tables by the docks for couples to enjoy the view while eating. Numerous waterfalls are in the area, including Rainbow Falls, Sandstone Falls, Potawatomi Falls, Conglomerate Falls and Gorge Falls. There are hiking trails available to get to the waterfalls, including a trail to Potawatomi Falls that is barrier-free, allowing disabled people to reach the falls. Each waterfall is a beautiful site, with nature sites and wildlife all around.
Mackinac Island
Mackinac Island is one of the more popular Michigan locations for romantic vacations, according to Michigan Vacation Destination. You can board a ferry to Mackinac Island from Mackinaw City or St. Ignace. On the island, there are numerous shops, bike rental stores and even horse back riding. It is also recommended to visit Mackinac Island's famous fudge shop, named Mackinac Fudge Shop. The fudge shop offers numerous treats and gourmet fudge and gifts, including chocolates for special occasions, such as anniversaries and birthdays.
Traverse City
According to Michigan Vacation Destination, Traverse City has wineries and vineyards, some offering tours. The city also has shows and entertainment in the city, with romantic dining at restaurants and spa treatments at resorts. In the morning, there are numerous places to have a quiet, relaxing brunch before heading out for the day. Wineries include the Grand Traverse Distillery and Brys Estate Vineyard and Winery. The area has a Tasty Morsel Culinary Excursion, a group tour and boat ride, recommended by Trip Advisor. Resorts include the Grand Beach Resort Hotel, Bayshore Resort of Traverse City and Parkshore Resort.
Lake Michigan Shoreline
Hanging out at the Lake Michigan Shore is one of the most romantic locations in Michigan, according to Michigan Vacation Destination. With numerous beaches, dunes, hotels, bed and breakfasts and rental homes, the area has all you need in order to enjoy a nice, relaxing vacation or weekend off with your special someone. The shore line, according to the source, will even accommodate the pickiest couples, when it comes to vacations. Attractions in the area include South Haven, which has a museum, sailing, kitesurfing, fishing and golf. Other attractions in the area are Silver Lake Sand Dunes, which has jet ski tours, dune rides, jeep tours, bike trails and even a beach for just lounging around.
Resources
View Singles Near You