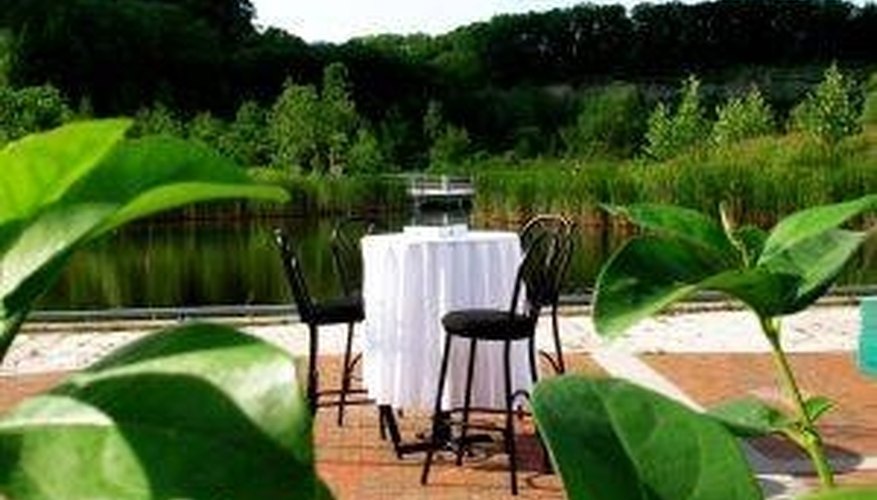 Lighting
Soft or dim lighting can create a romantic atmosphere. Use unscented candles to make your dinner special. You'll have sensual lighting without the candle perfume.
Table Choice
Small, round, well-dressed tables have intimate appeal. Cover your table with a crisp white tablecloth.
Music
Set the stage for amour by playing some background music. Instrumental or classical tunes work wonderfully. But keep the volume low.
Electronics
Turn off the television, the computer and all cell phones. Shutting down your electronics during your dinner will boost the romance level.
Food Servings
Eat small courses in order -- such as bread, then salad, then entree, then dessert. Do not serve food with garlic or onion unless both of you will be eating them. Share a sexy chocolate dessert.
Dress Up
Dressing up for dinner will make your romantic dinner even more special. Looking nice for your partner will charge the atmosphere.
References
View Singles Near You