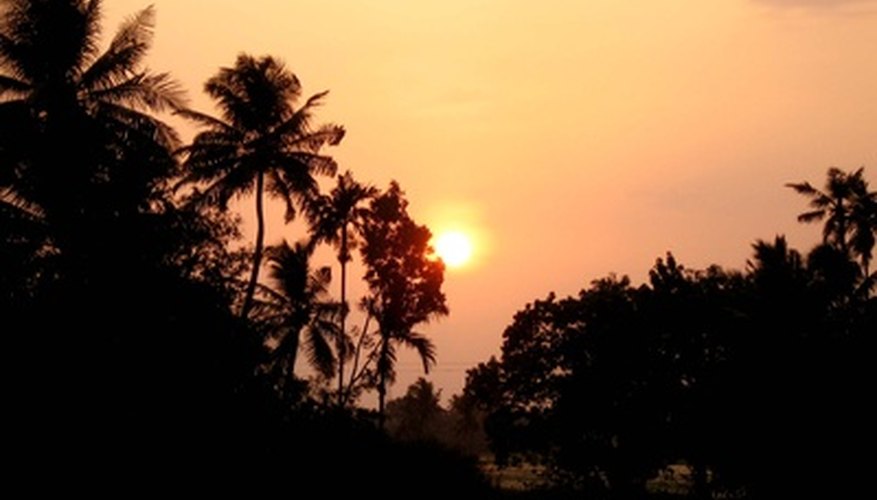 Romance Packages
Check with the hotel you plan to stay in to see if they offer a couples package or romance package. These often include wine, flowers and chocolate upon arrival, special bath salts or lotions and a later-than-average checkout time. If the hotel doesn't have a package, arrange to arrive early and set up your own collections of wine, red roses, dessert and lotions. Find out if late checkout is possible, and make sure a note is left for the morning staff so you won't be disturbed as you spend a relaxing, easy-going morning with your sweetheart. Look for locations that you both enjoy, so the trip to the hotel itself becomes a part of the package. Choose the most elegant hotel you can afford without it causing financial stress, as that will not help kindle the romance. Focus on pleasing rather than impressing your partner with the getaway, and then let your feelings for each other set the pace.
Spa Suite
Take your significant other to a hotel that offers a spa suite with a deep, in-room spa or soaking tub, or one in an elegant bathroom. A tub with a view is best, as you and your loved one can soak in the warm water, sharing a drink and looking out over the city. The spa is an excellent way to unwind after a busy day, easing you into an evening that allows you to focus on each other. If you can't afford a real spa suite, bring bath oils and share a soak in the room's standard tub. When you get hungry, call for room service so you don't have to put on anything more than a bathrobe to indulge your taste buds. Eat lightly and order berries with cream or a similar light dessert that you can feed to each other, making the food a sensual experience.
Wilderness Getaway
Make the hotel just one part of your romantic evening. Book a room for two at a chalet or small hotel near an area of natural beauty, and take your special someone for a romantic sunset walk to view pristine natural panoramas. Book your romantic night during the off season so you have a better chance of having the area to yourselves, then use the secluded feeling of the natural surroundings to help you ease out of daily cares and focus on each other. Bring scented massage oils and give each other massages to ease the tension from daily life and prevent sore muscles from hiking, then enjoy dinner for two in the lodge's dining area or serve yourselves dinner and breakfast in bed via room service.
View Singles Near You