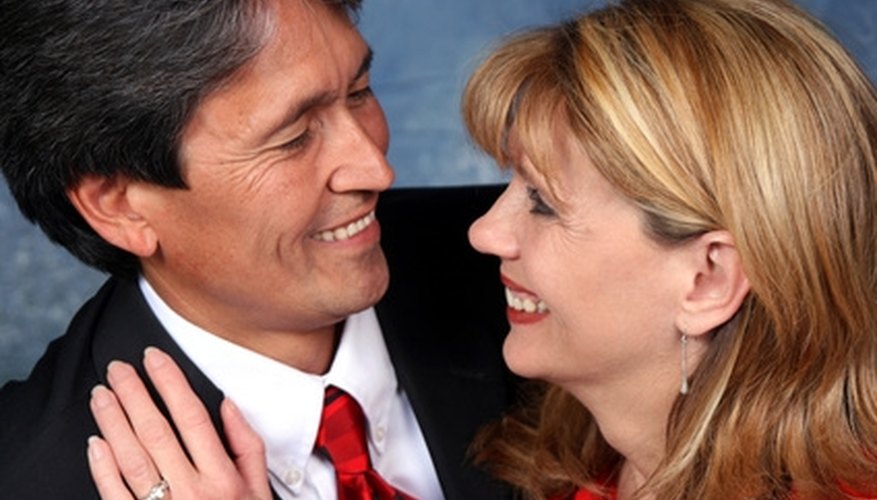 Bordeaux and Board Games
Playing board games releases the day's stress and allows both people to reconnect and relax. A bottle of wine and the right game can spark an evening of romance, whether it's a few rounds of Scrabble or a giggly game of Twister. Shorter games are better; setting out the Monopoly board for two people may just become monotonous without a quick pay-off. While family-friendly board games are innocent fun, there are also couples-only games that get married hearts in the mood with a reward of a kiss or other romantic adventures with the roll of the dice.
Movie Night
Pop some popcorn, break out the blankets and snuggle down for a movie night at home. Watching a flick in the family room means not circling for a parking spot, no movie theater prices and spouses can talk without being shushed. Pick a DVD both partners will enjoy, or decide on a mini-marathon of comedies, thrillers or action-adventure titles. If it's a rare evening alone without the children around, a movie that doesn't feature puppets or animated characters may be enough. For an extra shot of romance, pick a film that both of you enjoyed when you were dating. Seeing that movie could inspire all those exciting feelings again.
Time Travel Date
To get that giddy, first-time feeling again, plan a date night straight from those past teenage years. Go roller skating or dancing, and afterward drop by a hamburger joint. Find a drive-in; they're becoming rare, but they are still out there, and watch just as much of the movie as you did when you were 16. Scout out a retro diner with a jukebox that still plays all the hits from those good old days, whether it was doo-wop or new wave. At the end of the evening, spend a few minutes in the car saying good night before heading into the house. A quick trip back into time can reinvigorate a relationship and keep the romance flowing.
Resources
View Singles Near You