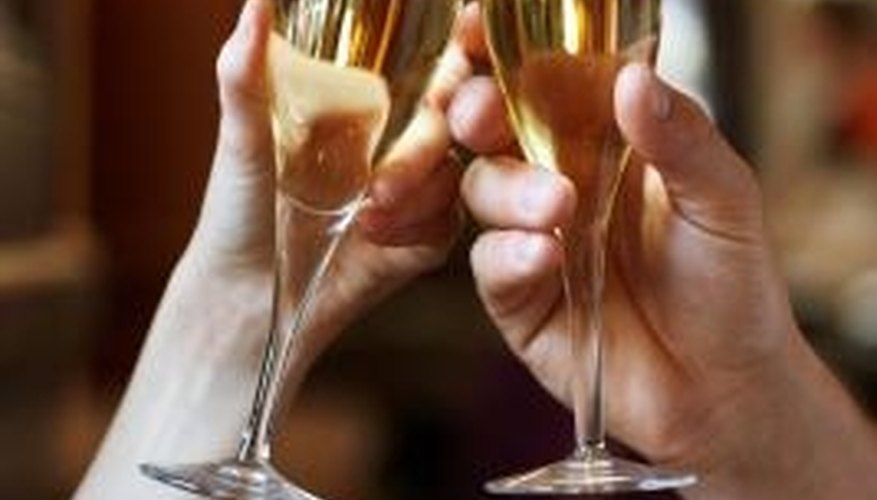 Plan a Hooky Day
Plan for both of you to call in sick, close all of the blinds, grab a simple yet fulfilling breakfast and spend the whole day cuddling. Don't move out of your spots unless it's to relocate to another cozy corner. Neither one of you dare lift a finger to do anything work or task-related. Watch some of your favorite shows on DVD and lay around in your pajamas. Order in a pizza for lunch or dinner and just enjoy not having to get up to go anywhere and being wrapped up in each other's arms.
Center Stage
Make your partner the center of attention when you two are out. No matter if you're going to a new restaurant or over to a friend's house for game night, gaze into your partner's eyes, touch him often and include him in the conversations you're having. Smile from across the room and toast each other. Create a bond that is airtight when you two are out and about to show off just how special you feel about each other in and out of your personal space.
Picnic for Two
Plan a picnic in the comfort of your back yard or venture out to your favorite secluded park one weekend afternoon. Pack champagne, chocolates, mini sandwiches and other finger foods that you both can enjoy while taking in a little nature on a fluffy blanket. Grab a few magazines or a book of questions where you two can roll around laughing at funny answers you each give. Try Jim Benton's "The Happy Bunny" series or Penelope Frohart's "The Book of Fabulous Questions."
Racy Photo Shoot
For a sexier romantic experience, stage a photo shoot with you and your honey with a professional photographer. Use a studio or your own home and dress up in any attire you choose, such as lingerie, fun costumes or do an artistic nude shoot together. Keep the shoot tasteful, but use it as an opportunity for you two to experience expressing your love through photography. Hang an oversized enlargement of your favorite photo printed in black and white in your bedroom.
View Singles Near You