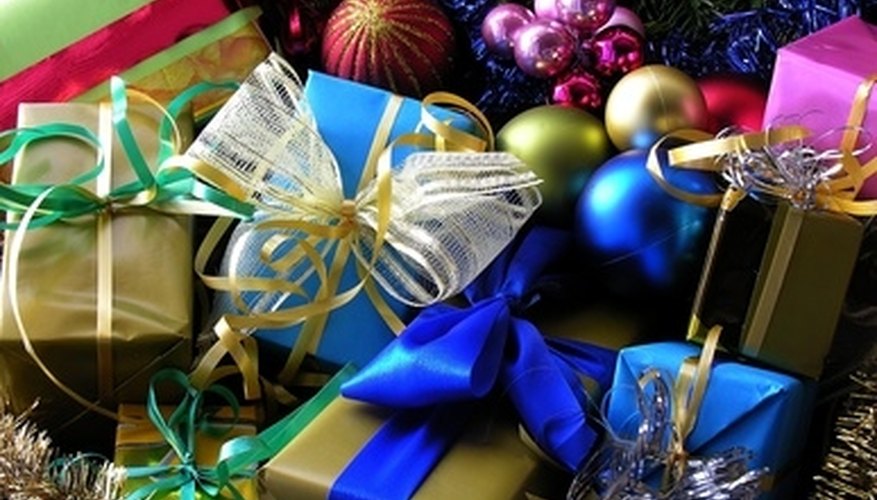 Weekend Getaway
A weekend getaway is a common idea for a romantic gift during the Christmas season, especially for those people who live in areas with freezing cold temperatures and piles of snow. To make your gift more special, write your names in the neighborhood sandbox down the street, draw a heart around them and take a picture. Print the picture out and purchase a beautiful frame. Have her open the frame first with your names in the sand and when she looks a little confused, pull out tickets to her favorite beach destination and tell her to pack her bags!
Inscribed Novel
If your loved one loves novels, you may be tempted to purchase one of her favorite classics as a romantic gift. Although showing her that you are listening when she talks about her favorite literature is an extremely thoughtful and romantic idea, you could make the gift unforgettable by finding an inscribed copy. She will love the extra time and effort you put in to making her gift extra special.
Vintage Antiques
There are vintage antiques stores throughout the world that sell items that cannot be found anywhere else. Visit some local antique shops in your hometown or surrounding area and look around for things that remind you of her. Your loved one will feel special when she sees her trinket that is unlike any that can be found in any traditional store in the mall.
Indoor Picnic
You do not have to go out and spend a lot of money to provide your loved one with a unique romantic gift that she will enjoy this Christmas. Cook some of her favorite foods or simply make some fancy sandwiches and fill up your picnic basket. Set up a blanket with rose petals on the floor near your fireplace and enjoy a nice meal in front of the fire once all the family has gone home for the day.
View Singles Near You