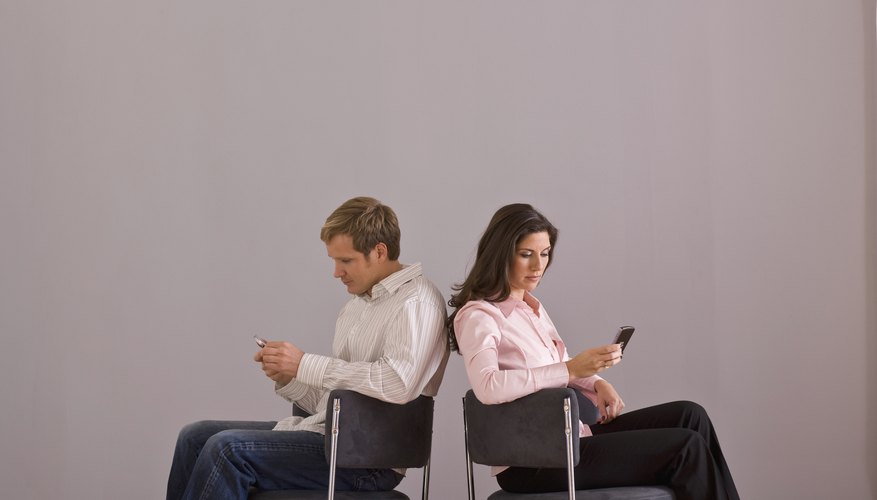 Step 1
Avoid eye contact. Even if you can see out of the corner of your eye that he's trying to get your attention, don't look directly at him. Instead, focus intensely on your conversation with a friend, a book, your computer or the art hanging on the walls. Avoid smiling if you do accidentally catch his eye, and immediately look away. If you sunglasses with you, wear them to make it more difficult for him to see where you are looking.
Step 2
Wear headphones, even if you aren't listening to music. Headphones signal to others that you aren't engaged with the people around you, including that guy trying to get your attention. Alternatively, absorb yourself in your phone, as though you were sending a text message or answering email.
Step 3
Give the guy you're ignoring the impression that you're taken. Wear a fake engagement ring. If you're with a boyfriend or male friend, put your arm around the other guy or whisper something in his ear. Subtly signal to the guy you're ignoring that his efforts would be fruitless.
Tip
If the guy tries to initiate a conversation with you and you're obviously not busy with something else, there's no polite way to ignore him. In that situation, acknowledge him, but politely let him know you're not interested in chatting.
View Singles Near You