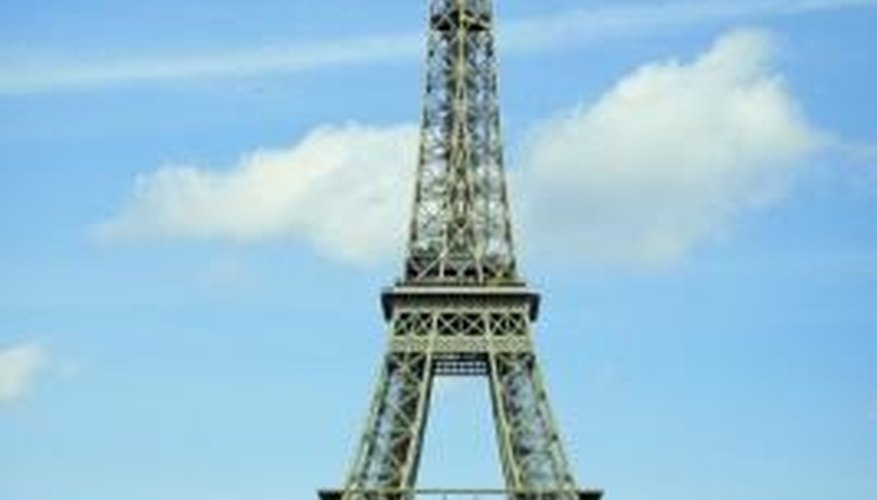 Learn a few French phrases and use them when you speak to a French woman. Pick up a phrasebook or browse French language websites to learn a few interesting phrases or sentences you can share with the woman. Practice saying the phrase several times at home before you use it in public. A French woman will appreciate the fact that you cared enough to learn a little bit of her native tongue.
Be romantic, but creative. France has an age-old reputation of being one of the most romantic countries in the world, so a French woman will undoubtedly enjoy being romanced and pursued. Step outside the box, though, and try to be creative when you romance your lady. Try to find things she enjoys and plan a special, surprise date that includes those things. For example, instead of getting dinner and a movie, explore a local historic site, take a hike and share a picnic or, if your woman is a daredevil, go skydiving.
Show respect. Above all else, be a gentleman to the woman you want to impress. Be as polite as possible so she feels like you understand her and respect her individuality and womanhood. Hold the door for her, try to actively listen when she speaks, ask her questions about herself and maintain a positive attitude while you're together.
Study French culture. While you don't need to be an expert on France, you should learn basic French geography and a little bit about the history of France. If you develop a long-term relationship with a French woman, you will undoubtedly discuss her home country at some point. Get a head start on that discussion by watching a few French films, reading a brief history book or studying a tourist guide.
Things You Will Need

French language book
French films
French culture book or tourist guidebook
View Singles Near You