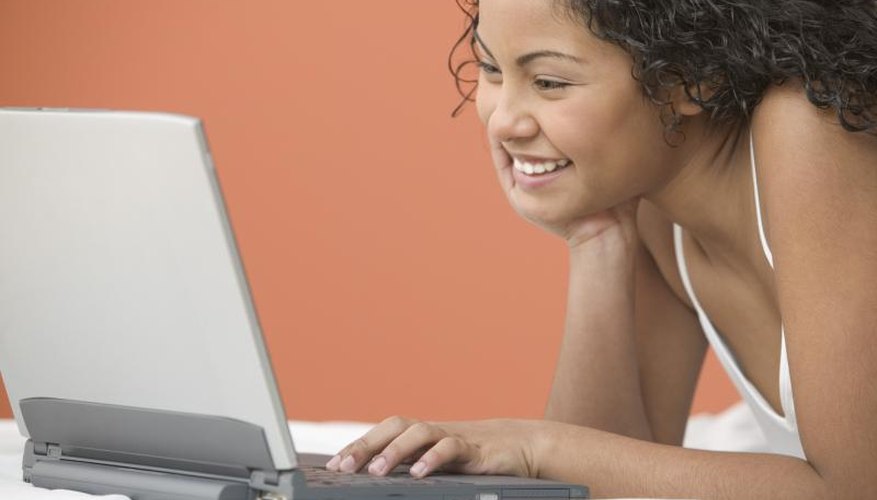 Step 1
Be bold and contact her first. Guys often play a larger role in initiating contact, and have more control over the how the relationship progresses because of this, note Sharon Sassler and Amanda J. Miller, researchers and authors of a study of 30 working-class couples published as "Waiting to Be Asked" in the Journal of Family Issues in 2011. Don't wait for her; take initiative and send the first email or instant message. She will be impressed at your confidence and taking the initiative will start the ball rolling.
Step 2
Avoid distraction. Set up the computer in a quiet area, and shut off other instant messages while you are talking to her. This way you can focus on her and avoid any embarrassing accidental messages that were supposed to go to your buddies.
Step 3
Be honest. In an effort to impress the opposite sex, guys and girls both tend to lie about their appearance, says a study of 80 online daters headed by Cornell Professor Catalina Toma and published as "Separating Fact From Fiction" in Personality and Social Psychology Bulletin in 2008. Tell her how tall you really are, and don't make up skills that you don't actually have. By owning your appearance, and who you are overall, you can impress her with your honesty and your confidence.
Step 4
Ask about her. People love to talk about themselves, so asking questions of others goes a long way, according to doctor of vocational and technical education Mark Rowh in "Six Tips for Making a Good First Impression," on the American Psychological Association website. Ask what her favorite colors are, what she enjoys doing after school or work, what her goals are. Sneak in a few questions about favorite types of movies or food for future dating reference. Ask about anything that matters to you. You'll get to know her, and she will be impressed that you are genuinely interested in her.
Warning
Don't compare her to past girlfriends or gossip about others.
View Singles Near You