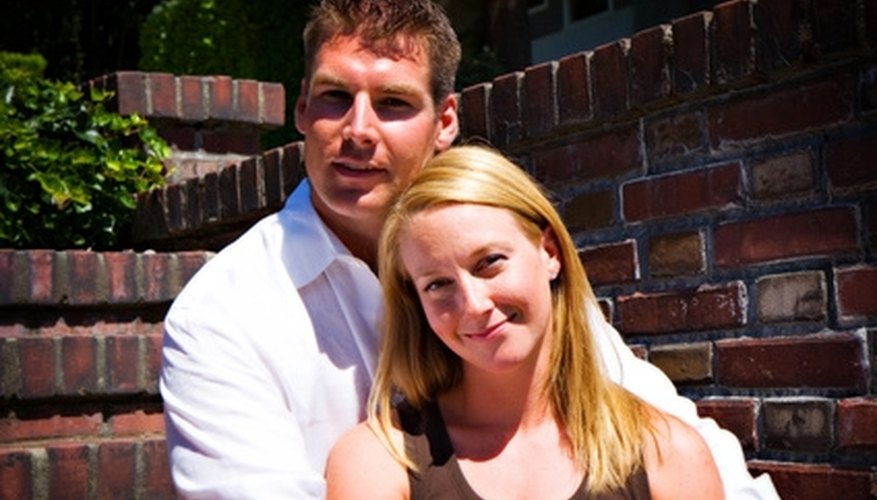 Relationship Scrapbook
Collect pictures of you and your significant other over your time together and use them to create a Christmas scrapbook. Find any other notable mementos from your relationship, like a ticket stub from the first movie you saw together or a picture of the restaurant where you had your first date. Display these images and mementos on the scrapbook pages. Write messages, like inside jokes or favorite quotes, alongside the pictures. You could also compose a poem or letter to your significant other to include in the scrapbook. Mention about how much you love her and how you look forward to spending more time together. This romantic scrapbook is a Christmas gift she will love to look at repeatedly.
Experience Gift
Rather than a pricey, tangible gift, give your significant other a romantic experience for Christmas. Cater this gift to his interests, and he will surely appreciate your romantic gesture. For example, if he loves to cook, make reservations at an elegant restaurant in town, and arrange a tour of the kitchen so he can meet the chef. You can even see if the restaurant will design a customized menu that features his favorite food. If she loves the outdoors, plan a romantic outing. If the weather cooperates, set up a romantic picnic complete with a bottle of wine in a private spot. Or bring the outdoors inside by setting up a picnic in front of the fireplace on your floor. This experience will leave your significant other with a positive memory of a romantic Christmas.
Romantic Gift Basket
Give that special someone a romantic gift basket to say "Merry Christmas." You don't have to spend a lot of money to fill the basket full of items that set the mood for romance. Indulge him with chocolate-covered strawberries along with a bottle of inexpensive wine or champagne. Let her relax by giving her a scented candle and bubble bath wrapped with a soft robe. Or let her know how sweet she is by giving her a gift basket full of chocolates, cookies and other sweet treats like fudge and brownies.
View Singles Near You