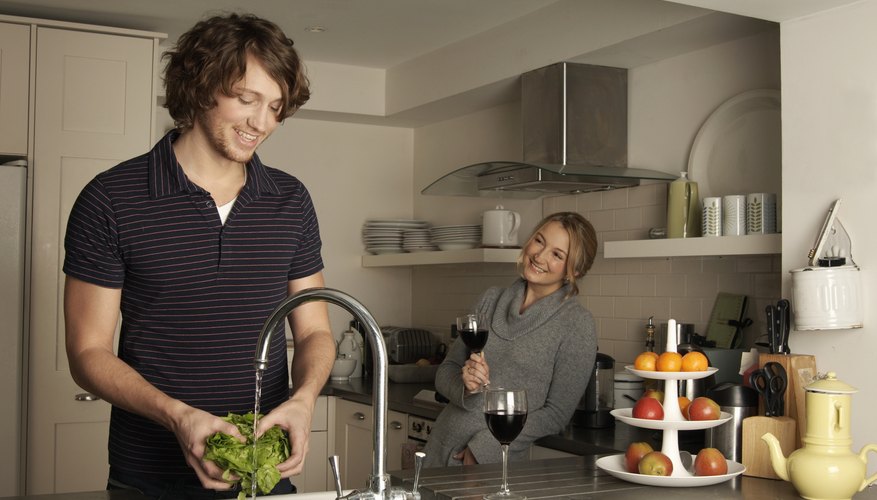 Step 1
Be open and responsive when your boyfriend shows affection. Tell him things you love about him, and paint a picture of how you feel when he is romantic with you. By putting the emphasis on giving back, and being invitational -- without nagging or expecting anything in return -- you will put him at ease and make it more likely that he will respond positively when you initiate romance.
Step 2
Talk about your fantasies and romantic ideas with your boyfriend. Entice him by telling him what you most want him to do, and where you want it to happen. Plan out a dream vacation or a date that wanders from one location to another. Think out loud about ways to spice up your sex life, such as role playing, stripteases or up-the-ante bets.
Step 3
Turn his interests into opportunities. You and your boyfriend may have different ideas about what constitutes romance. In his mind, changing your oil or helping you rearrange your furniture may actually be sexy, intimate, thoughtful and romantic. If that's the case, perhaps the next time he helps you fix your car, you can make out in the back seat, or a freshly repaired kitchen sink can be the prelude for a romantic dinner together.
Warning
Remember you cannot force your boyfriend to change and become more romantic. If he is completely unwilling to try to meet your needs and compromise, you may need the help of a marriage counselor.
View Singles Near You