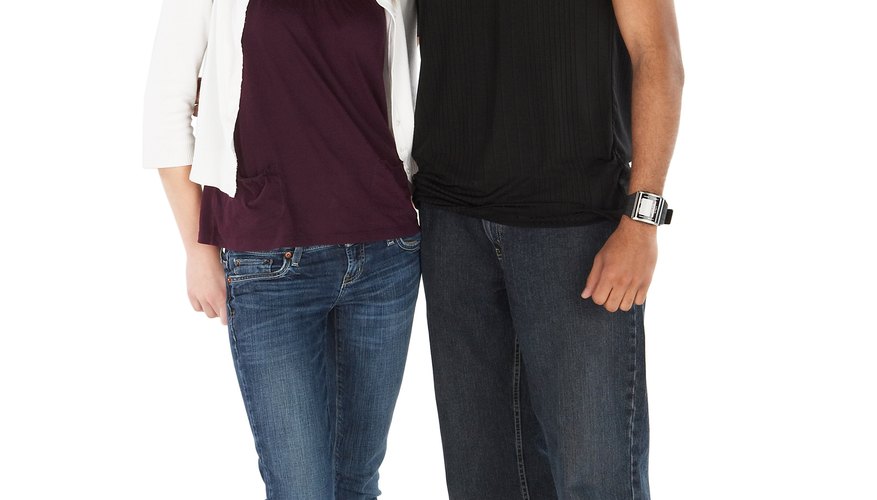 The Scope of Culture
Acknowledging the complexity of culture is integral to understanding the dynamics of intercultural dating. It may be obvious that race and ethnicity contribute to cultural differences, but there are many other factors to consider. Age, religion, socioeconomic status and disability all effect cultural identity. Consider, for example, two interracial couples. Each partnership is comprised of a black man and a white woman. It should not be assumed that they share the same culturally-relevant experiences. One couple could consist of a recovering alcoholic and a mechanic and the other a surgeon and a banker.
Relationship Formation
Intercultural dating relationships are often born of characteristics similar to those that are culturally homogeneous, according to Ling Chen, professor of communication studies at Hong Kong Baptist University in "Communication in Intercultural Relationships," a chapter in the "Handbook of International and Intercultural Communication." Reported reasons for relationship formation include comfort level, personal attraction and common interests and goals.
Privilege in 'Dominant' Groups
Society has historically valued some people over others. White men, for example, afforded themselves the rights to vote and own property long before people of color and women. Such groups of people -- those with power -- are awarded privileges that can interrupt the harmony of cross-cultural dating relationships. As an example, a man accustomed to living in poverty attends a charity event hosted by his new girlfriend's country club. He may feel so uncomfortable that he ends the relationship. This culturally "dominant" partner is likely to assume certain beliefs, values and norms are the default to which his or her partner will conform, according to Chen. Being aware of cultural privileges can help eliminate potential harm to an intercultural relationship.
Relevance of Social Support
In the United States, intercultural dating is now more socially tolerated. But there is plenty of room for support by cross-cultural couples' communities, friends and families. Levels of support contributes dramatically to the success of intercultural relationships, according to Chen. In situations where judgment and criticism is present, couples seek out open-mindedness and warm regard in new and different social networks.
View Singles Near You