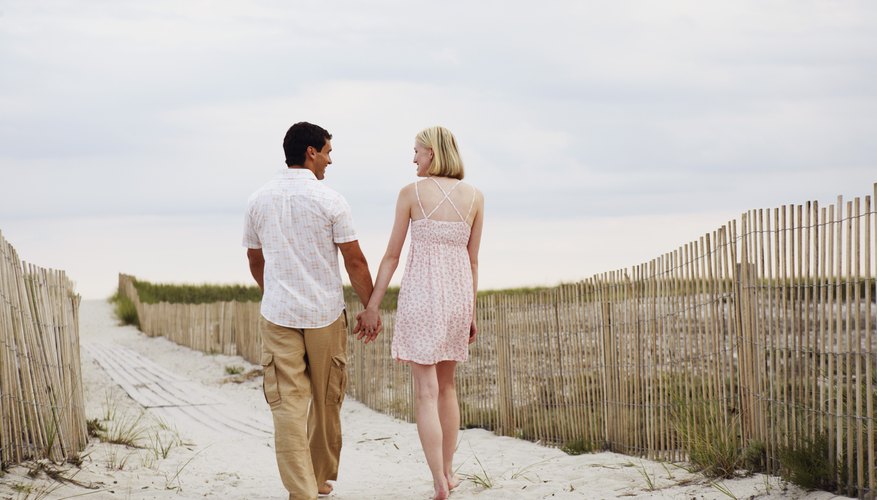 Step 1
Pick a unique date location unless your date has a choice in mind. Location selection is important because it shows your level of creativity and originality. Rather than simply going for dinner, seeing a movie or having a drink, create a date situation that gives you an opportunity to do something together while showing your date something about you. Things like horseback riding, karaoke or just a simple walk through a noteworthy locale show you are not predictable and like to do things.
Step 2
Have something to talk about. While you can't instantly make yourself a master of communication, prepare yourself to discuss some things you know and care about. Be it current events, movies or books, have topics in mind to discuss. Don't sit down and immediately bring them all up, but slide your topics into conversation. Have an opinion and actually know what you're talking about. This shows that you do something other than ask 20 questions and talk about the weather.
Step 3
Use body language to connect with your date on subconscious levels. "Cosmopolitan" magazine suggests that you subtly try mirroring your date's body language to make a connection. If she leans in with her legs crossed and her elbow on the table, do the same, but don't be obvious about it. Nonverbal communication sends signals to the subconscious and can build closeness. Smiling and making eye contact with your date goes a long way.
Step 4
Do something spontaneous. Even on a standard dinner date, you can show your date that you aren't a dullard and you do things your own way. Ask your date to dance if a good song comes on, even if no one else is dancing. Plan ahead for something to do after your initial date and, if things go well, casually propose this plan as something spontaneous. This makes you seem fearless and passionate, especially as a first impression.
Step 5
Speak openly and honestly. Too many times early on in the dating cycle, people try to project a false picture of themselves. Being open and honest doesn't mean you have to divulge all your dark secrets; however, it does mean you shouldn't lie about your job, relationship history or financial status. Be yourself and let your date see that you aren't out to hide anything or make yourself seem like something you're not.
Tip
Compliment your date, but don't go overboard.
View Singles Near You