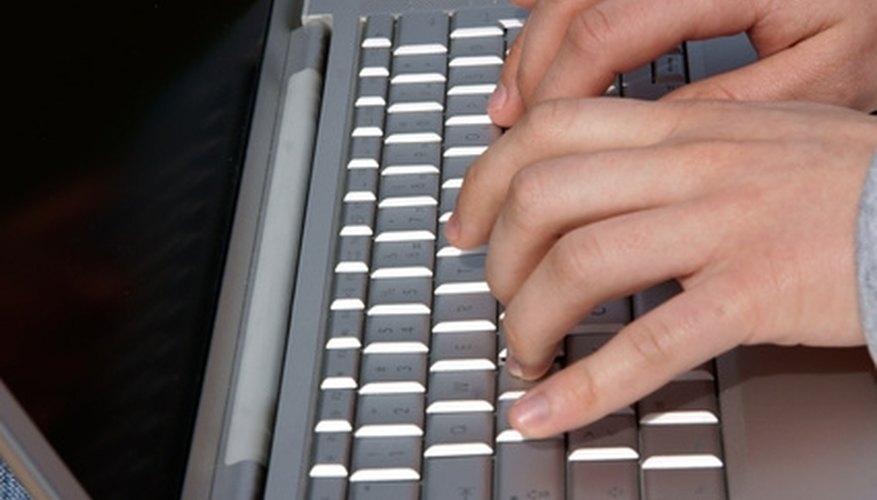 Choose Words
The best thing about flirting online is that you get a chance to think about what you are going to say before you say it. You cannot take back what you have said, so take advantage of this opportunity and carefully choose your words. Read over your email or IM before sending it to make sure you are not being out of line. Do not type anything you would not say aloud to the recipient's face.
Build Chemistry
Since you cannot look into the recipient's eyes or notice her gestures and movements, you will need to build chemistry with her another way. Whether it is swapping photos or discovering similar interests, you need chemistry to become a successful flirt. Begin by complimenting her on her photos or discussing your interests. This will create the foundation of your chemistry and give you a reason to flirt with her.
Keep It Simple
When building chemistry, it is important not to come on too strong. You do not want to scare him away by excessively complimenting him. At the same time, do not ask too many questions--especially those personal in nature. You want him to feel comfortable when talking to you. In return, answer his questions in the same manner he answers yours. Do not give too much or too little away about yourself without getting the same amount in return.
Use Humor
Many people find that humor is an important aspect in communication. Humor helps to break the ice and relieve tension when meeting someone new. Humor will also help to keep the tone of the conversation upbeat. Avoid using humor during the wrong moments, as you may offend the person you are flirting with. Excessive humor is also unnecessary, as it may show you are unable to be serious.
View Singles Near You