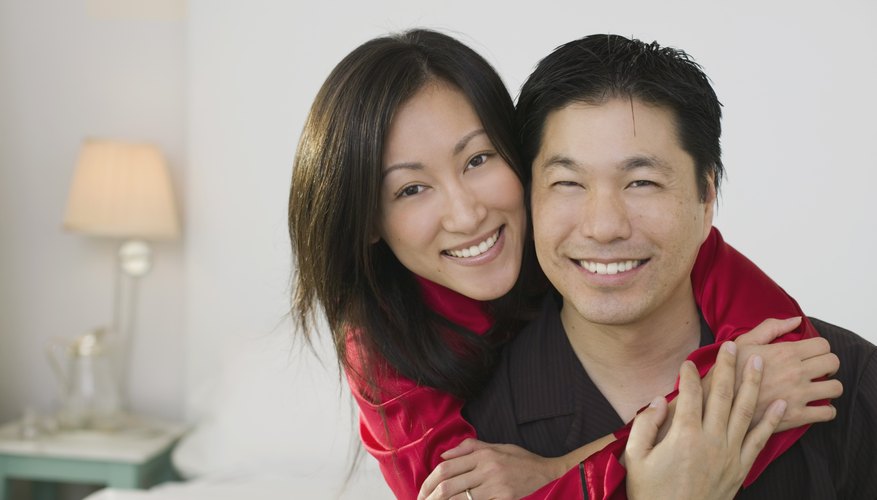 Step 1
Overcome emotional barriers to intimacy. This involves important actions including letting go of emotional baggage from previous relationships. Realize that holding onto past hurts can make it more difficult to give your best effort in a new relationship. According to the Counseling Center at Taft College, engaging in destructive behaviors, such as being dishonest or failing to effectively communicate with your partner, can sabotage your efforts to develop or maintain intimacy. Ensure that you're emotionally ready and willing to progress prior to making a commitment.
Step 2
Determine if advancing your relationship is what you both want. Refrain from applying or giving into pressure to increase your relationship intimacy. While gentle coaxing may signal enthusiasm, forceful appeals will only build discord. Address the issue of what getting more intimate means to both of you, as you may find that you share opposing views. Engaging in detailed discussions regarding your intentions towards each other can ensure you both desire to move in the same direction.
Step 3
Devote adequate time to building your emotional bond. While much attention is given to the physical aspects of intimacy, it encompasses much more than physical acts. According to the University of Texas Counseling and Mental Health Center, focusing your efforts on building a strong emotional foundation can lead to increased satisfaction. Finding ways to maintain a healthy friendship despite the status of your physical relationship can strengthen your bond. This includes trying each other's hobbies or tackling thought-provoking issues and personal struggles.
Step 4
Focus on physical intimacy. Devoting attention to this subject can increase your chances of successful implementation. While discussing your romantic needs and expectations can be difficult, failing to do so can lead to mixed signals and dissatisfaction. Avoid rushing into a physical relationship without making certain that you're both willing to accept the joys and consequences of these actions.
Tip
Discussing your feelings with a trusted friend can ensure you're not overlooking or ignoring important issues.
Warning
Avoid thinking that simply introducing physical intimacy into a relationship will fix your problems.
View Singles Near You