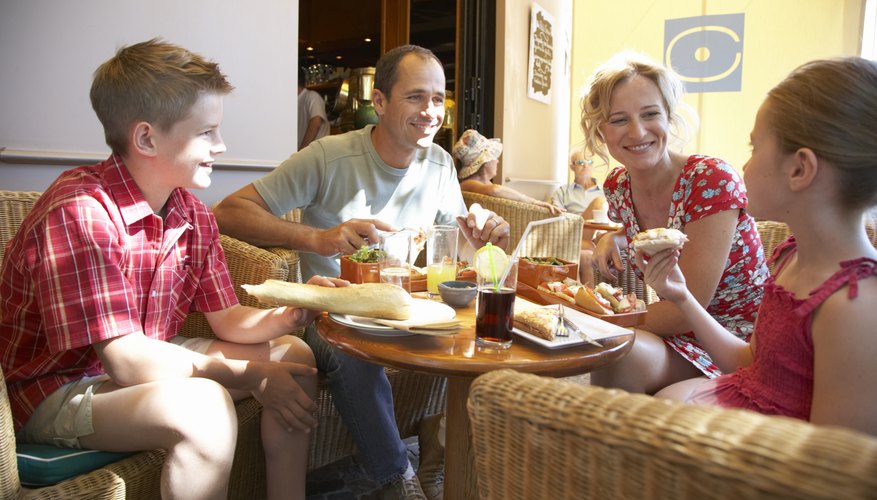 Step 1
Wait until you are in a committed relationship before introducing your new friend to your children. In the book "Helping Your Kids Cope With Divorce the Sandcastles Way," psychotherapists and divorce specialists M. Gary Neuman and Patricia Romanowski point out that your children are probably still healing heal from the loss of the two-parent family and may be sensitive to rejection in future relationships. So if you introduce them to someone you are casually dating and one or more of your children end up feeling an attachment, they may experience feelings of abandonment if the two of you break up.
Step 2
Talk with your kids first. Be honest in letting them know that you are dating and have met someone you like. But be prepared for a little -- or even a lot -- of resistance. Children may struggle with the idea of having to share time with their parent with someone new.
Step 3
Reassure your children that they still have only one mother and one father. It is common for children of all ages to view someone in whom you have a romantic interest as a rival to their other parent.
Step 4
Set the date for the meeting at least a week in advance. This will give your children time to get used to the idea of meeting this new person and give you the opportunity to begin helping them work through any feelings that may arise as a result of the meeting.
Step 5
Start with a casual activity like meeting up for lunch and let your children have some choice about the activity. Everyone will probably be a little nervous, so a casual setting will be best for the first introduction. Also, your children are more likely to look forward to the outing if it is a place or activity that they enjoy.
Step 6
Don't expect the children to take to your new friend right away. Particularly in the beginning of the relationship, it's not uncommon for your children not to like the person you are dating. Your kids may feel as though enjoying this person's company is a betrayal to their other parent, so try to be patient.
Step 7
Continue to encourage your children to appropriately express their feelings about what it means to know that you are dating someone, and how it feels to interact with this person. This will reassure your children that their feelings are important and you will continue to be available to them emotionally.
View Singles Near You