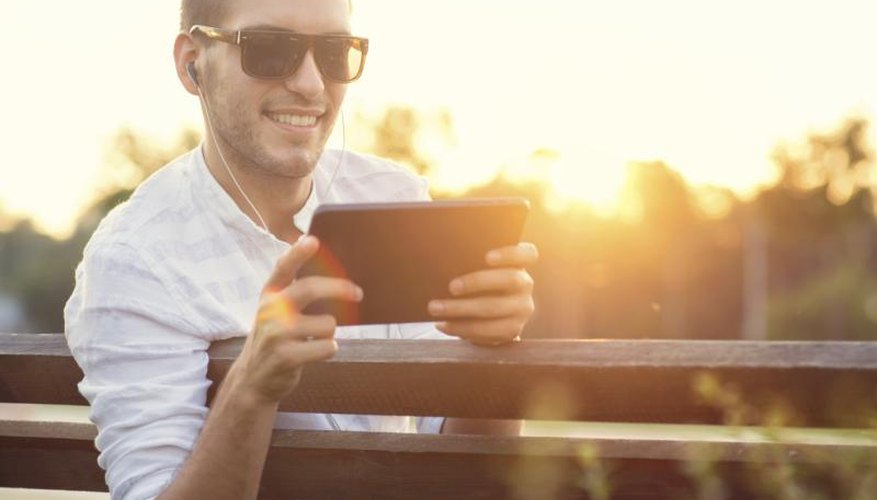 Short and Factual
To start a conversation off right, get the basics out of the way. Tell her how old you are, where you go to school, what you do for work. If she contacted you and asked what you look like, a basic rundown of, "5-foot-8 with green eyes and a charming smile," should suffice. Just keep it concise to avoid going too far or seeming desperate. Keep your disclosures to your current life and avoid bringing up past relationships. "I have worked in advertising for the last 10 years," will go better than, "I have worked for an advertising firm ever since my third wife left me for a barista."
Honesty Matters
Remember that an introduction can lead to more and any dishonesty will follow you. Adults tend to seek out partners who are out of their league, notes Derek Kreager, an associate professor of sociology at Pennsylvania State University, and his research associates in "Where Have All the Good Men Gone?" a study published in the Journal of Marriage and Family in 2014. This can lead to problems. Because he can't see you in person, the temptation might exist to embellish in your introduction; you're taller than you are, you're younger than you are. But beware: if you lie, he'll find out and it'll be over before it gets started. You can even keep clear, up-to-date pictures on your profile as added incentive to stick to the facts.
Proper Grammar -- and Politeness
In an introduction, the first step is getting noticed. This is easier when you take the time to format your letter correctly. Keep it polite. Write clearly and avoid spelling mistakes. Use proper grammar and avoid typos. Sign your name at the bottom as you would in a standard paper letter. By taking the time to compose the letter more formally, you show her that you care, which may put you head and shoulders above any other introduction letters she is shifting through.
Focus on Similarities
Introductions work best when the one you are writing to has a reason to write you back, whether you initiated the contact or not. Common ground is critical and even online websites use shared interests to match partners according to Giovanni Frazzetto, founding member of the Neuroscience and Society Network in "The Science of Online Dating," published in EMBO Reports. If you know some of your common interests from an online dating profile, let him know which ones you share in your introduction."My name is Suzy and I also have a parrot," tells him something more substantial and interesting than just your favorite foods and gives him something to respond to.
View Singles Near You