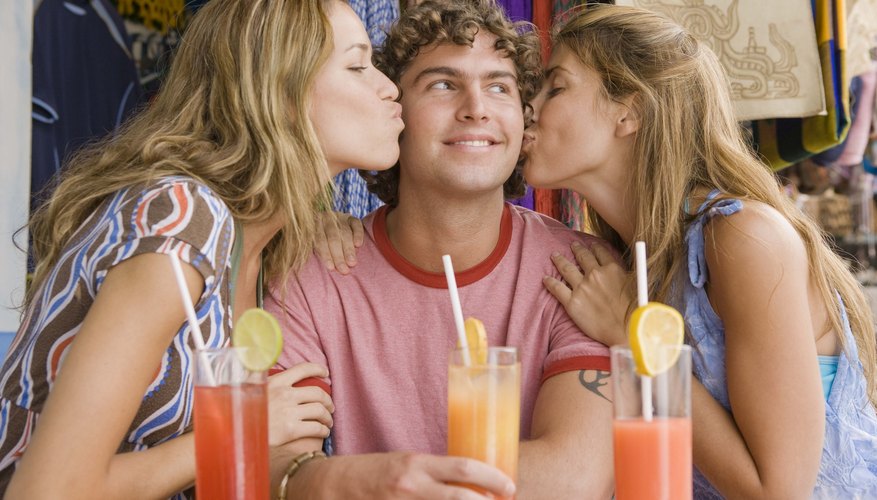 Italian Dating Websites
One of the best ways to meet and attract Italian singles is through Italian dating websites. Whether you are in Italy or America, Italian dating websites provide access to available Italian singles in your area. Browse through the singles and pay attention to the ones that share similar interests or that have unique profiles that pique your interest. Email a few individuals through the website and engage in online chatting, if chat features are available. Getting to know individuals, regardless of their background and culture, gives you a better idea of whether he would make a good companion for you.
Italian Culture
One of the best ways to meet and date Italians is to take an interest in Italian culture. Italians are passionate about the three "Fs:" food, fashion and football. Seek out new restaurants and talk to the waitresses and waiters and other patrons. Get to know more about the food you're eating. Be inquisitive and talk to Italians about their day. Getting to know someone well enough to ask for a date has to start somewhere. Common traits in Italians include confidence and fieriness, so you'll need a lot of confidence to keep up with them, but it will be well worth it.
Language
Italians in small towns may only speak Italian so brush up on your Italian and take some language classes. This will help you understand your date better and carry on an intelligent conversation. Italians speak very fast, with a lot of emotion and fervor. Knowing the language will keep you from getting overwhelmed. As with dating anyone, conversation is the key to any great date. Don't speak too much about yourself but do provide some information about yourself, such as interests, hobbies and occupation. Ask your date about herself and find out what interests her.
Body Language
The Italian language is very expressive and often involves hand gestures. Familiarize yourself with the hand and body gestures used in Italy so you can gauge whether someone is interested in you. Body language reveals so much about how an Italian feels. Pay attention to your own body language. Italians are very confident in their bodies and language. Be yourself and let your confidence exude from your own body language.
References
View Singles Near You