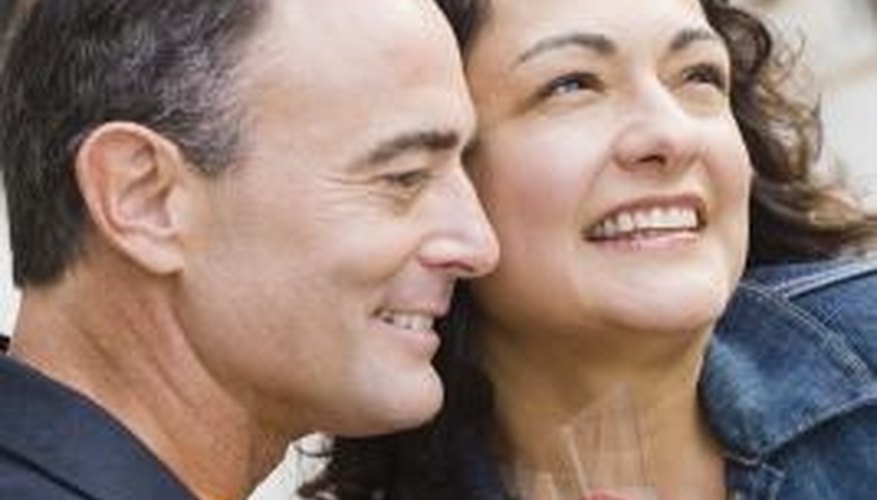 Boutique or Clothing Store
Clothing stores and fancy boutiques are hot spots for female shoppers. The sales associates at these establishments come in contact with many women. It's common for the sales associates to engage in conversation with the customers while helping them find clothing. Some of this conversation may be on a personal level, such as asking a woman about the occasion for which she is wearing a certain outfit. These conversations can give a man insight to a woman's life and possibly let him know if she's single and may be willing to go on a date with him.
Gym or Pool
People who work at a gym or pool come into frequent contact with women. When looking to date, it's important to find a woman who you know you have some compatibilities with. Therefore, meeting a woman at the gym automatically means that you have at least a few common interests such as health and fitness. Engage in small talk with women who use the gym or pool facilities and find out more about them and their life. Eventually you can invite them to do something fitness-related outside of the gym, such as joining you in a race or going for a hike together.
Coffee Shop
Coffee shops are a place where people go to hang out, chit chat or meet new people. As a server, you can approach a woman sitting alone and ask if there's anything you can get for her. In the relaxed setting of a coffee shop, this can often turn into a lengthy conversation where you two can get to know each other. If you feel compatible with the woman, you might decide to make plans to meet up with her when you're off work.
Bartender
A bartender comes in contact with dozens of women each night and many of them are looking for conversation. Small talk is a great way to get to know someone. Women, especially those who are drinking, will reveal all sorts of personal details about themselves. This will allow you as a bartender to decide if they're single or worth perusing. Bars often have regular customers, so you're bound to see the same woman again in the upcoming days. Exchange phone numbers or make plans to meet up outside of the bar scene and get to know each other.
View Singles Near You