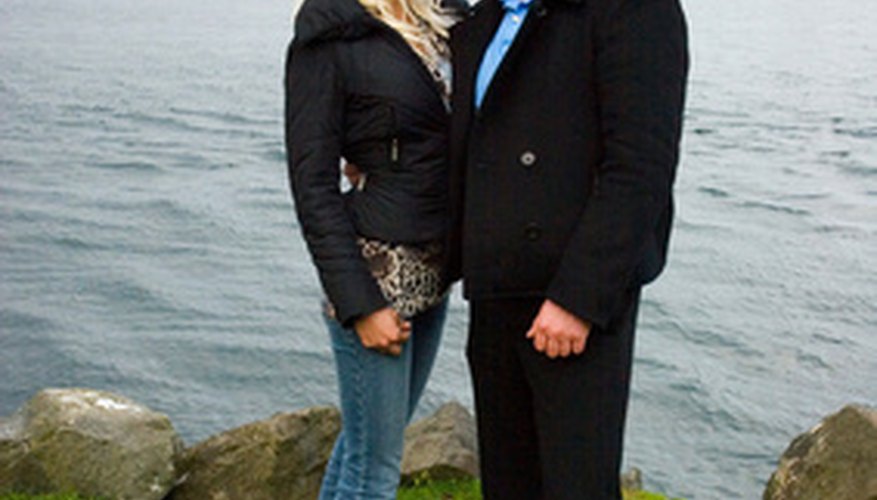 Step 1
Type 'internet dating' in your web browser and hundreds of websites will pop up. From there, you'll probably wonder which site to choose. The choice is entirely up to you. Which ever site looks best and meets your particular specifications is the correct one for you. You can also read reviews about the sites and their layouts to help you choose.
Step 2
Sign up for your chosen website by clicking on the link that says something like 'sign up' or "join today." The sign-up process is usually pretty easy and typically takes about five minutes to complete. Once you are signed up, you can enter information about yourself to build a profile.
Step 3
Enter enough information to give the profile reader a clear and honest description of yourself. It is common to include such information as your favorite hobbies, what you do for a living, pet peeves about previous dates and your goals in life. Be as honest but never provide personal information including your address, place of work or phone number. Keep in mind that the more you write about yourself the more "hits" you are likely to receive.
Step 4
Add a photo. Your photo shouldn't be from 10 years ago when you were 30 pounds lighter. Post a current, high quality photo that gives readers get a clear idea of what you really look like. Don't worry about being older or a little over weight. There are many people out there just like you. If you show confidence in yourself, it will definitely gain attention. Who doesn't like confidence in a man or woman?.
Step 5
Get to know the person before agreeing to meet in person. You should take the time to observe the person's on-line personality and take note of how they think and communicate during your conversations. People are usually shy and uncomfortable when meeting people in person for the first time. If you take the time to get acquainted, you'll have confidence in knowing quite a lot about them from your conversations on line. There may be red flags that warn you about meeting this person. He or she may say something suspicious or you may get an uneasy feeling about them or doubt their honesty.
References
View Singles Near You