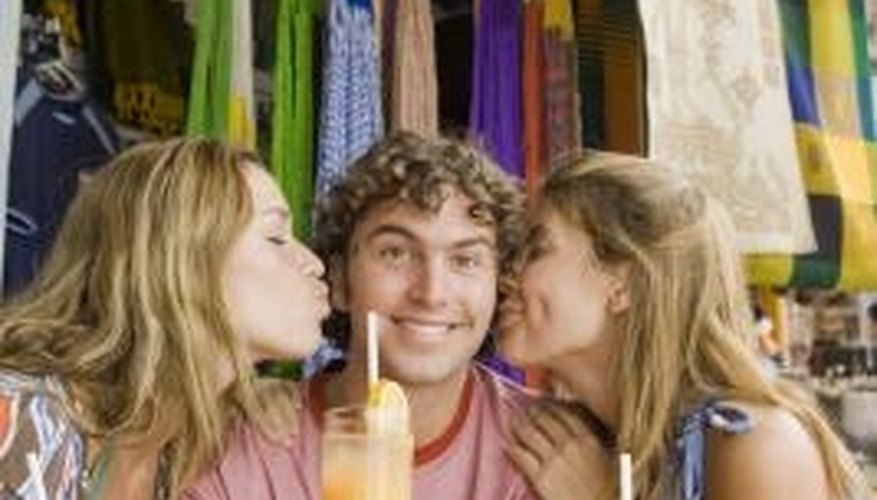 Decide if the situation warrants a reaction. Look carefully at what is actually happening -- not what you think is happening -- and react to that. Often, emotional daters get excited over a situation that exists in their heads, but not in reality. Determine whether sufficient stimulus exists to proceed with an emotional response.
Keep your words free of emotions. This helps you to see the logical way to respond to a situation. Say something like, "I noticed you smiling at Kirk and kissing him on the cheek. Is something romantic going on between you two?" This is an appropriate example if you think your partner is unfaithful. Resist the urge to name-call, insult, or berate the other person with accusations.
Take appropriate action. Make decisions on which actions to take based on logic, not emotions. If your partner is cheating, for instance, it's easy to yell and scream at them, or break down sobbing. Take deep breaths and focus on what you want to achieve with your action, such as a faithful partnership. Keep your actions in line with that goal: It may involve working things out with your current partner, or seeking a new one who will be loyal to you.
Tip
If you need to take a break from your date to keep emotions in check, do so. It is better than lashing out and having to deal with the consequences later.
Warning
If you find you have trouble controlling angry emotions, and are at risk for physically harming your partner or date, seek anger management or personalized counseling.
View Singles Near You