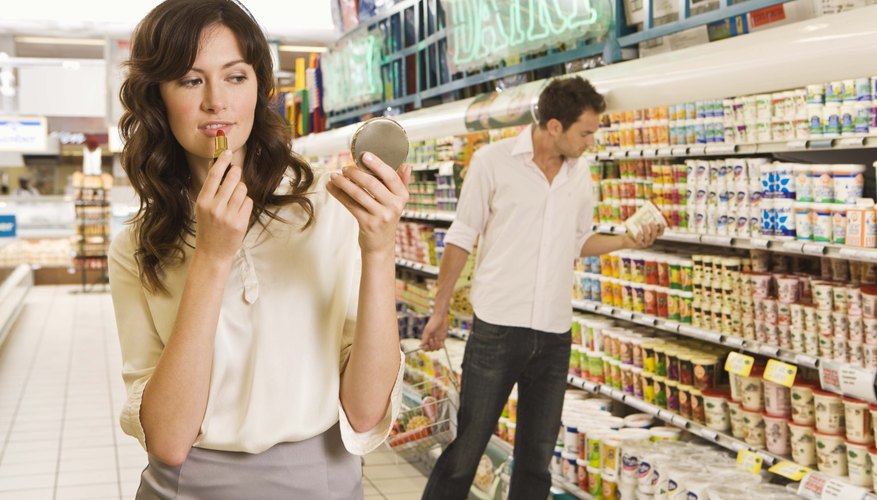 Step 1
Give him plenty of loving and attention on a daily basis. If your guy knows he is loved and appreciated in ways he enjoys, he is less likely to seek it somewhere else. Show him you care in little ways, such as leaving love notes in his briefcase or lunch and encouraging him to spend time relaxing. Also, take an honest look at your sex life. Spice things up if you have fallen into a rut.
Step 2
Let him know that he is special to you. Men love to hear appreciative comments, so make him feel good -- compliment him honestly for areas where he excels and for character traits you appreciate. Make your comments specific and obviously heartfelt.
Step 3
Take an interest in his life. Ask him questions about his plans and how his day was at work. Men love acknowledgment and appreciate it when women are interested in their activities. Accompany him to activities he enjoys and cheer him on if he's an active participant. Research published in the May/June 2000 issue of the "Family Planning Perspectives" journal reveals that couples who shared social networks were less likely to experience infidelity.
Step 4
Attend to your personal appearance. Most men are visual and notice how women look. Take a few minutes to spruce your grooming before you meet. Dress attractively and wear your clothes with confidence. Compliment your attire with a welcoming smile and good hygiene. He's sure to appreciate the time it takes to be attractive.
View Singles Near You