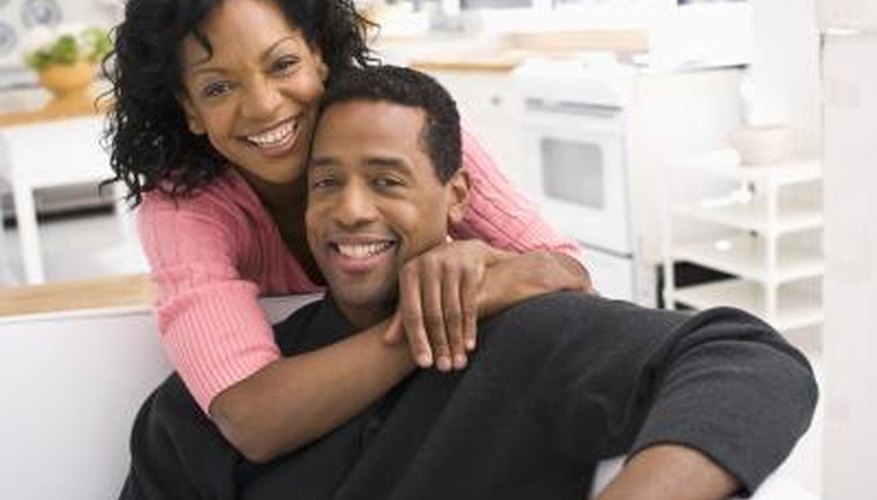 Step 1
Groom in privacy if you want to maintain your mystique and appeal to your partner. Keep the bathroom door completely shut when you do things such as shaving (whether of your face or your legs), waxing, plucking your eyebrows and applying deodorant. Let your grooming rituals stay a secret -- and keep your partner wondering, as a result. If you can afford the luxury, keep a separate bathroom from your partner's.
Step 2
Go out of your way to try to be as interesting a person as possible to keep your relationship feeling fresh and new. In a relationship, one of the goals is to continually grow in a positive way. Work on becoming a more interesting person for your significant other -- and also for yourself. Educate yourself on topics of interest. Start a new hobby, whether you want to sew or collect rare rocks.
Step 3
Be romantic. It can be really easy to forget to appreciate the person you are with. Everyday living is stressful and it can be hard to find the time to go out of your way to be romantic and thoughtful. However, without romance, a relationship can quickly fall flat and lose all of its mystery and vitality. Keep your romantic connection alive by leaving your partner sweet love notes on his shoes so he sees them when he leaves for work in the mornings. Show your girlfriend that she means the world to you by surprising her with last-minute reservations to the most charming new restaurant downtown. Small, romantic gestures can go a long way in keeping a relationship intriguing and exciting.
Step 4
Have your own life. In order for a couple to have a bit of mystery, having separate social lives can be healthy and beneficial. A couple does not have to be together every hour of every day. Be a mystery to your partner by setting time to just be alone and also to socialize and meet with other people in your life, whether family members or close friends. If you are attached to your significant other all the time, it provides you with no time to even miss her. Keep the intrigue alive by occasionally going your own ways -- and then coming back together later.
Warning
Mystery in a relationship is not about deception. Avoid trying to be so "mysterious" in your relationship that you end up lying to your partner, or even easier, omitting the truth.
View Singles Near You