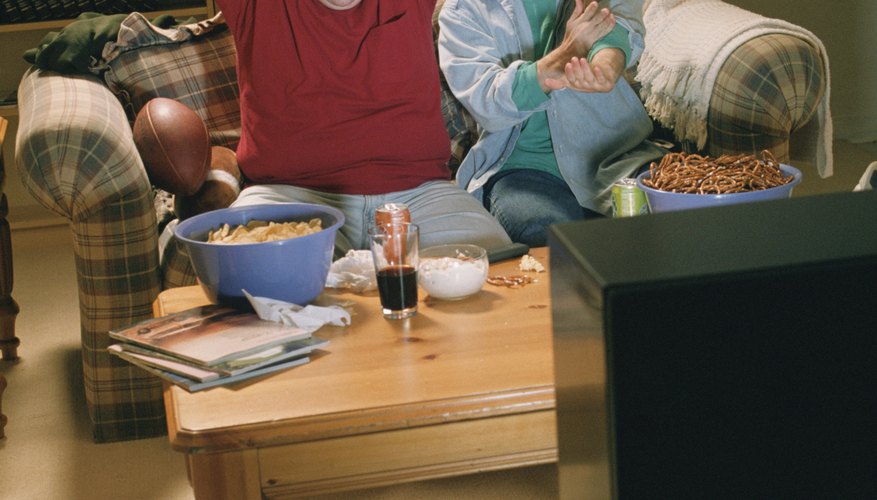 Step 1
Show affection to your girlfriend. You're not going to keep her interested if you take her for granted. Don't sit on the couch and wave to her when she comes over. Be generous with your hugs and kisses. Surprise her occasionally with a gift for no reason at all other than to let her know that you're thinking about her.
Step 2
Tell your girlfriend that you care for her. Don't be afraid to come right out and say, "I love you" frequently. Leave little love notes for her to find. For example, write, "I love you" on sticky notes and leave one in the refrigerator, one on the bathroom mirror and one in her purse so she can find it later in the day.
Step 3
Take your girlfriend out. Don't fall into a habit of watching TV every night and eating takeout food. Take your girlfriend to a new restaurant or club. Show her that you're not just a couch potato. Consciously break your regular routine. Take her on a romantic weekend getaway. Leave your worries and problems at home and just focus on having fun and making each other happy.
Step 4
Try doing something new together like taking an ethnic cooking class or taking up a new hobby like cycling. Doing new things together releases oxytocin, a chemical in the brain that makes you feel connected to someone, notes author and psychotherapist Barton Goldsmith in the Psychology Today article, "Ten Ways to Take Action and Make Your Relationship Better."
Step 5
Lighten up and laugh together. Laughter triggers the release of endorphins, the body's feel-good chemicals, notes HelpGuide.org. Rent a funny movie to watch together. Play a game that makes you both laugh. Go to a comedy club. Try to see the humorous side of things. Make your girlfriend laugh to win and keep her heart.
View Singles Near You