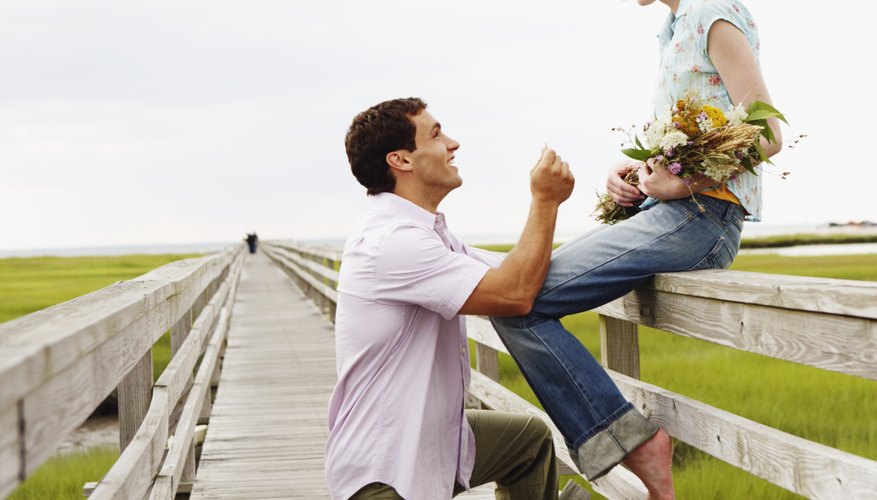 Step 1
Never forget holidays and anniversaries. Holidays and anniversaries are special times you spend with your woman, so forgetting them is not a good thing. Forgetting a special holiday is not only rude, but it can make a woman upset to the extent that she may not want to speak to you for a while. The best way to remember a special holiday is to write it down or put it in an organizer so you can be reminded of it constantly.
Step 2
Listen to her. When she is asking a question or trying to talk to you, don't ignore her because this will make her mad and could spark an argument. When a woman is talking to you it doesn't matter if you don't find what she's saying interesting. Try to listen to her anyway. One recommended way you can listen to a not so interesting conversation is to nod and respond while she is talking to you.
Step 3
Don't argue with her. Arguing can end with hard feelings. Some people love arguments and some don't. If you are one of the people who don't like arguments one of the best things to do is to walk away from the situation. Before you walk away, however, let her know that you have no interest in arguing and when you have both calmed down you will be more than happy to talk to her.
Step 4
Be spontaneous. Perhaps what a woman loves the most is for a man to be spontaneous. If you aren't spontaneous at least a little throughout the year, some women will begin to think you don't love or care for them. Some recommended ways to be spontaneous include: giving her money or gifts for no apparent reason, taking her out to eat when there is no special occasion or offering to do things every once in a while that you wouldn't normally do for her such as difficult household chores.
View Singles Near You