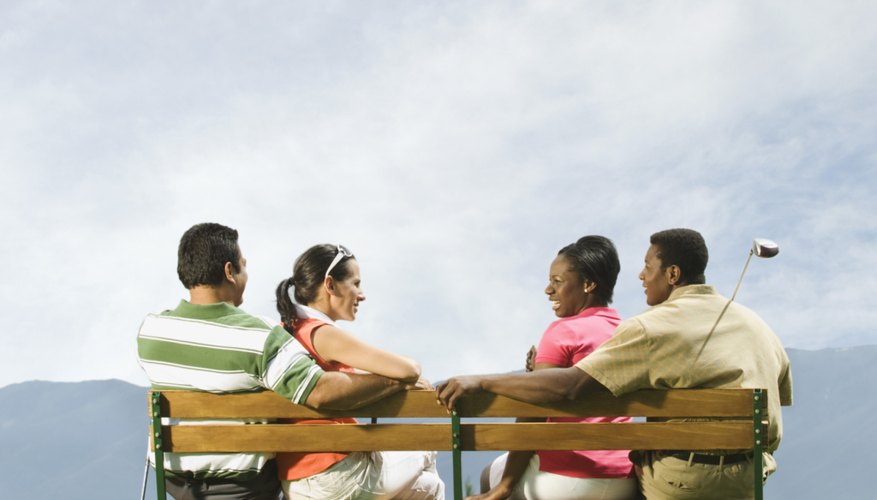 Group dating takes some of the pressure off couples, because you won't feel like you have to fill all the time of the date talking and entertaining one another. Group dates can be a great way to have fun and get to know new people, and you never know where they might lead. Get creative and plan your next group date today.
Sports
Play a sport together if you have an athletic group of friends. In warm weather, try tennis (doubles match-ups, anyone?), softball or kickball in the park. In the cold weather, try ice skating or bowling.
Mealtimes
Eat dinner together, pot-luck style. Ask each person or couple in the group to be responsible for a different portion of the meal, from appetizers to dessert. You can even put a spin on dinner by adding a theme, such as "Around the World" or "Five-Ingredient Recipes."
Game Night
Raid your parents' Family Home Evening supplies and dig out a variety of board games. Play them tournament-style by pitting winning teams against one another, or play on a timer to see who can rack up the most points in a short amount of time. You can all play one game together or set up tables for a few games to play at one time.
Community Service
Roll up your sleeves and give back to the community as you enjoy your date. Volunteer at a local homeless shelter, or help the Relief Society sisters in your area assemble food baskets at Thanksgiving for needy families (or whatever other charity project they might be working on at the time).
View Singles Near You