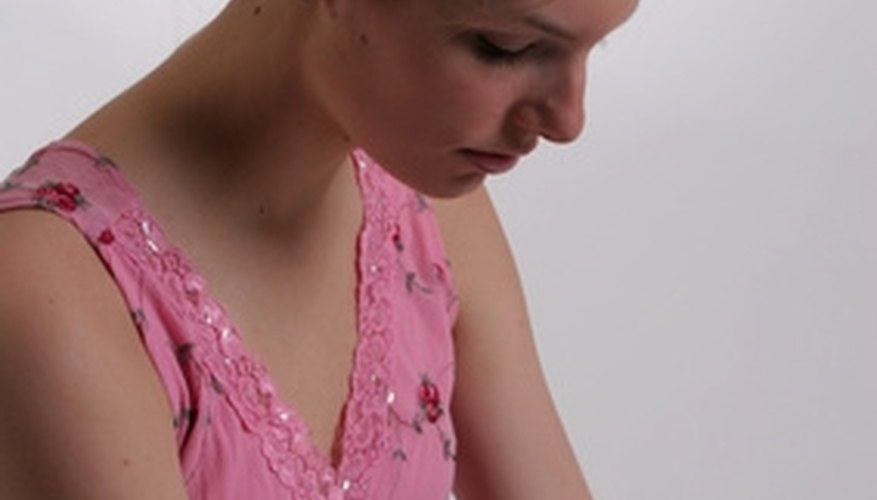 Report any threats, even if they are said lightly, or signs of self-abuse immediately.
Find support and information. Speak to friends and family, especially your partner's family, if you are concerned about his mental health. Offer to help find a specialist, emphasizing your support and desire for your partner to get the help he needs so that he can become healthy. If you continue to be in the relationship without seeking help, you are only enabling and worsening the negative effects of an untreated mental disorder.
Tell the friends and family of your loved one your intentions to leave, before you leave her. Ask them to be extra watchful for signs of destructive behavior, to be there to look after her and help in your absence. This might be hard to face up to, but making sure your partner has a network of support will prevent further damage.
Practice what you want to say beforehand. Rehearse with a supportive friend. Make sure you are making your needs clear, and that you brainstorm some responses to challenges posed by the breakup.
Plan a time to speak to your partner. Having a plan in mind will make it more official and will reduce the stress and chaos caused by postponing the talk, or waiting for the right moment. The longer you postpone, the more damage you will cause to both yourself and the person you care for. Remember that there is only so much you can do for another person. Since you are not a medical professional or licensed counselor, your support only extends so far. The right thing to do is to help the person get diagnosed and find treatment and support with professionals.
Tip
Find support groups or discussion online. There are many others out there who are going through similar situations.
Warning
If you suspect that the person you are leaving is critically close to endangering themselves or others, report it immediately to a medical professional.
References
View Singles Near You