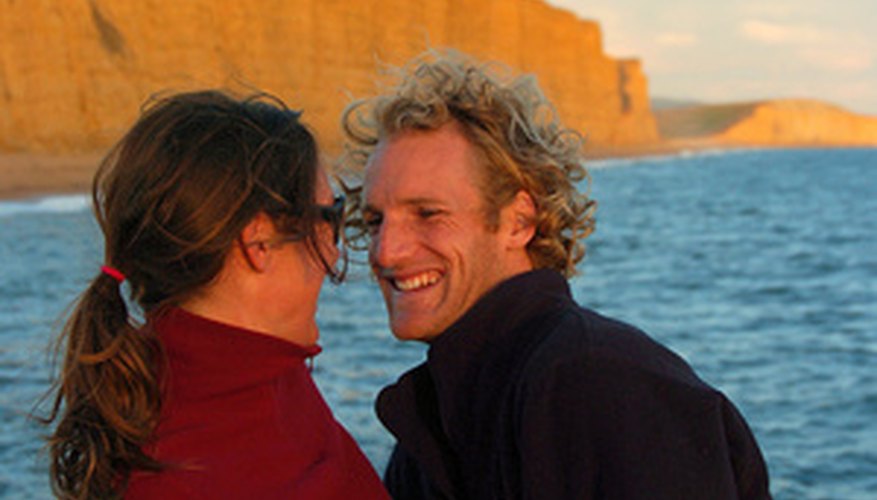 Step 1
Make eye contact. If you're looking down or away from him during conversation, he will likely think you are not interested in him or what he's saying. Keeping eye contact shows that you are engaged in both his conversation and him as a person.
Step 2
Smile at him. Smiling is a surefire indication that you both are attracted to each other. Conversely, a lack of smiling will likely be seen as a lack of interest and can end the conversation or flirtation.
Step 3
Ask him questions about himself. This shows that you are interested in learning more about him.
Step 4
Make light physical contact. Lightly touching his arm or shoulder during conversation is a subtle but definite sign that you are attracted to him.
Step 5
Kiss him if the circumstances are appropriate for it and you feel he will reciprocate.
View Singles Near You