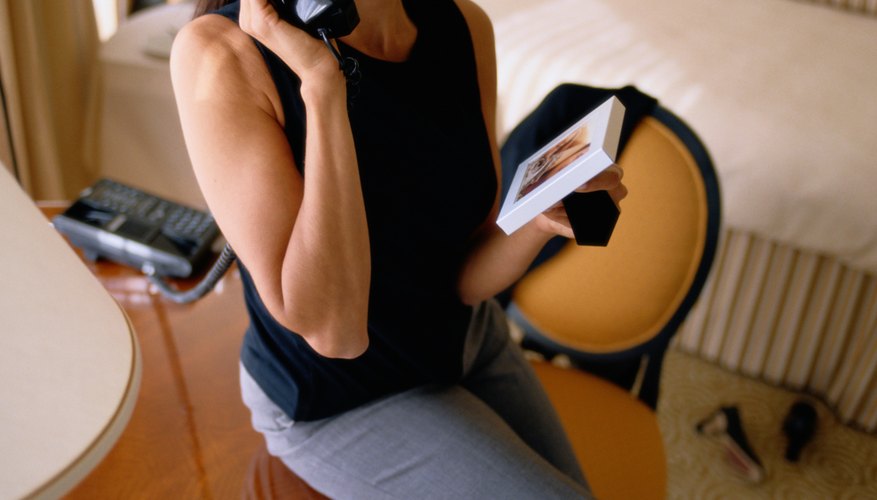 Pack a Picnic
Create a "picnic" care package with a bottle of your favorite wine (be aware of any state restrictions on shipping alcohol), nonperishable snacks, a picture of the two of you and a handwritten note. Plan this package near a visit so you can enjoy the picnic together, and include a copy of your itinerary in the picnic basket.
Concert in a Box
Create a CD with your favorite tunes or upload them onto a digital music player. Include tickets to an upcoming concert -- ideally, one you can attend together -- and a t-shirt featuring her favorite band.
Coupon Care Package
Homemade coupons are an easy way to express your love without spending much money. Write or print your own coupons featuring free massages, movie or video game nights, golf outings and other intangibles that he can enjoy the next time you are together.
Sweet Sensations
Send your loved one her favorite chocolate, snacks or gourmet foods. Make it personal by including local specialty items you have enjoyed together, such as a favorite hot sauce or homemade treat.
Book Club Monthly
Send a book or two on a topic your partner enjoys or on something that makes you think of him. Write a personal note inside the front cover of each book.
Virtual Care Package
Not every package has to come in a box. An occasional electronic gift card, video message, podcast or digital photo is a simple way to send your loved one a gift spontaneously.
View Singles Near You