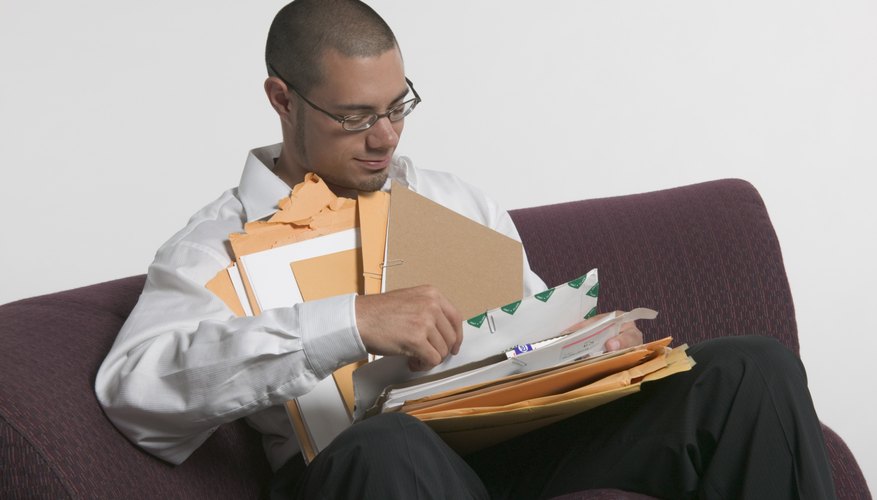 Overview
When you are in a long-distance relationship, gifts are a way to stay in touch and reinforce the strength of your connection even across the miles. Your thoughtful gifts can remind your boyfriend of how happy the two of you are together.
Favorite Photo Sketch
If you are skilled at drawing, use your artistic talents to sketch a photo of you and your boyfriend together. Because you aren't able to see each other on a daily basis, the sketch will remind him of you each time he looks at it. Use a thick, sturdy piece of paper, mount the sketch on a matte and frame it. On the back, add a quote about love that is just for him; each time he looks at the drawing, he will think of the words on the back. If you are not skilled at drawing, you can achieve a similar effect by changing your photo into a sketch representation using photo-editing software.
A New Tool for Talking
In a long-distance relationship, you are likely to spend a good deal of time talking on the phone with your boyfriend. When you are looking for a more expensive gift, find the latest phone that is available for his service plan. Look for model that allows photos and video conferencing to make your conversations more personal, and investigate friends-and-family plans that allow you to talk to each other as often as you like without racking up high phone bills.
A-Day-in-My-Life Video
When you are dating someone who lives far away, you may miss out on the day-to-day things that bring a couple closer together. Let your boyfriend in on your daily life by making a video he can watch when he wants to spend time with you. Bring a video camera along with you on a normal day and film yourself eating breakfast, getting ready, working, grocery shopping, reading, going to rehearsals or classes, exercising, and lying in bed at night. Even small glances of these moments will allow your boyfriend to feel as if he is there with you.
A Daily Dose of Your Love
When you have to be apart from your boyfriend for a set time period, give him a gift he can use every day to remember how much you love him. Using a blank note card for each day he will be gone, write something on the card that you love about your boyfriend, reminisce about a favorite shared memory, or share a hope for the future. Each day, he can pull out a card for a sweet memory and know that you are thinking of him from across the miles. Make the gift extra special by personalizing each card with mementos, photos or decorations relating to the text.
View Singles Near You