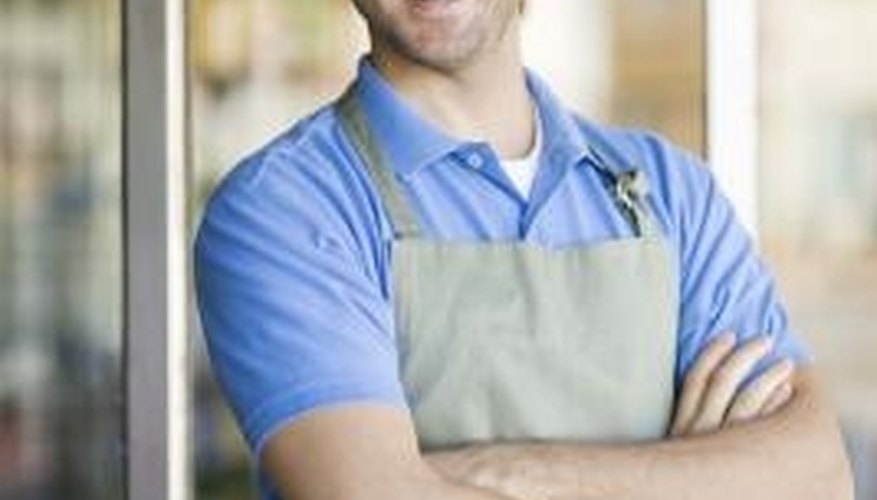 Open your body language. This means uncrossing your arms and legs and looking your date in the eye. This will show that you have the confidence to meet her head-on and actively engage with her. If you do the converse, though, you will appear less confident and standoffish.
Think about a time when you felt confident and sure of yourself. Alternatively, think of a time when you felt happy; ideally, you will be able to think of a situation that both criteria apply to. If you do this, your date will sense that you feel good about yourself, and you will appear more confident.
Wear an outfit that you feel good in. You may feel like you need to dress the way you think your date expects you to dress, but if you don't feel like yourself in an outfit he will be able to sense it and you will feel less confident. So, dress in an outfit that, when you look in a mirror, you are proud of who you see looking back at you.
Stand up straight. A confident person is not ashamed of how they look or who they are, and therefore stands up straight and tall. Don't try to hide by hunkering down into yourself.
Imagine you've been on this date before. If you pretend that it's not new to you, you will feel more at ease and confident with the situation.
Ask yourself how you'd move, speak and generally interact with people if you were incredibly confident. Then, do it. It doesn't matter if you actually are confident. You just need to seem confident to date successfully.
View Singles Near You