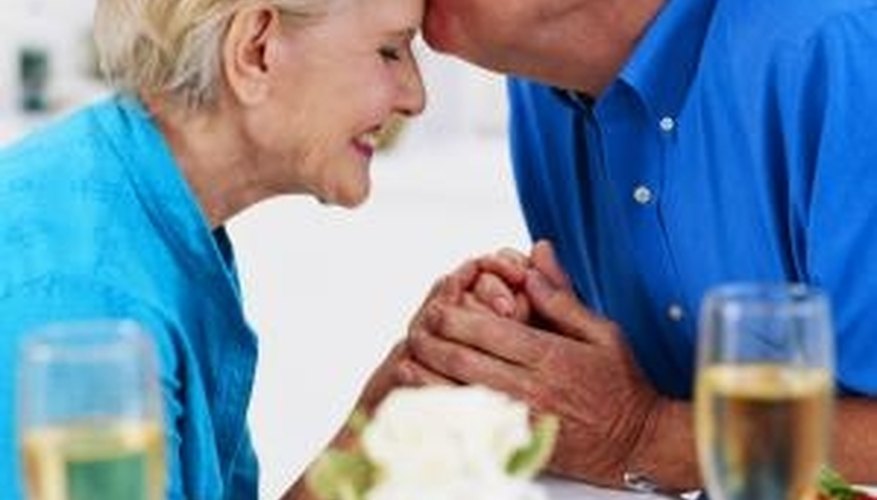 Due to an increase in divorce rates, men and women are more frequently dating later in life. Fortunately, new ways to find love are revealed through online dating sites. While visiting these sites isn't the only option for dating after 60, they give you an opportunity to browse through profiles of other people in your peer group who may have interests similar to your own.
Define yourself by determining what you have to offer in a relationship. Over the age of 60, you should have a pretty realistic idea of who you are. Be positive about what you can bring and know there are people out there looking for someone like you.
Be open to someone new. If you've lost someone and are now on the search for a new partner, don't try to find someone who matches your former partner. You likely won't find that person and there may be someone new who you can love just as much.
Let people know that you are interested in meeting someone special. You may find there are people just like you who are looking for romance after 60.
Visit an online dating site. You can enter a category of people who are looking for love after 60. Be honest in your description about yourself and about what you are looking for. You don't want anyone to be led on if you're just looking for an occasional companion.
Stay realistic. Though you may be excited that you've finally met someone, don't get overly optimistic that this will be your true love. Date for a period of time before fully committing emotionally.
View Singles Near You