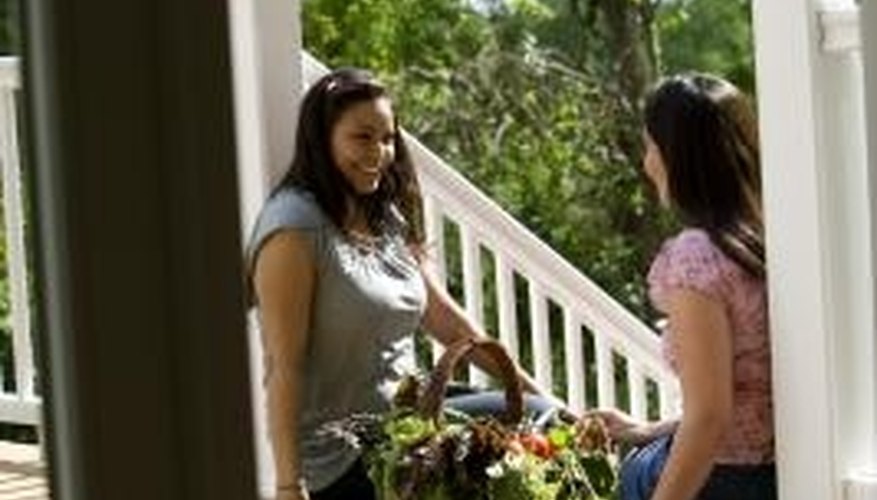 Sex and Sensuality
Discuss what it takes to spruce up a relationship to cause a couple to feel sparks for each other again. Talking about sex is a common topic no matter if you're speaking with your partner intimately about your likes and dislikes or if you're in a group setting chatting about frequency and most embarrassing moments. Amp up the conversation by chatting about issues like what it means for you to be attracted to other people while in a serious relationship, best times when you feel feisty or romantic vacation destinations to get you in the mood.
Digging Up the Past
As much as you may hate to admit it, clearing your past baggage can do a world of good for your current relationship. From answering the unanswered questions to finally asking those questions that have bothered you since the beginning, put the past in the present by giving your relationship the openness and honesty it needs. Don't waffle on the typical questions like how many people your honey dated; instead, discuss issues that matter, such as what you enjoyed most or least about past relationships and what really caused them to end. This not only helps you start a conversation about the past, but helps you receive valuable insight on trends to prepare you for the future.
Compare and Contrast
From Brad and Angelina to your best friend and her boyfriend, size up your relationship by comparing it to that of others. It doesn't have to be a jealousy or competitive thing, use this conversation angle to notice if your friends seem to argue their way through their relationship or to understand that you and your honey seem to be more active and adventurous than most of your peers. This bird's eye view can very well show you how to appreciate the relationship you have or lead you toward ideas that can help you strengthen your own.
Crushes and Dating
As adults, it's not often that you gush with a friend about someone you've developed a crush on. Sure, in grade school you may have been caught rolling around on your stomach while on the phone with your friends talking about how blue his eyes are or how nice his mom is; but as you get older, you may have shifted into bottling in all those innocent emotions. Talk to a friend about the new person you met at the coffee shop or the junior executive hired on the fifth floor that you pass in the elevator each morning. Talk about the steps you should take to turn your crush into a date and the possibility of making it much more.
View Singles Near You