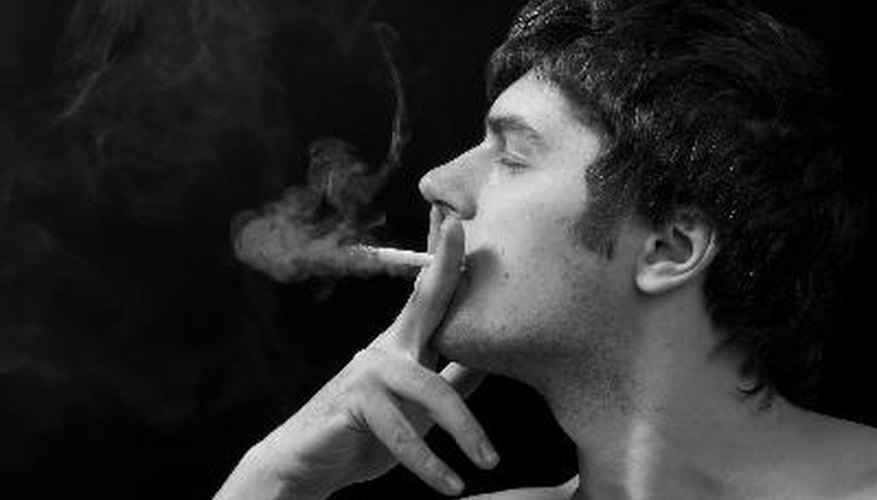 Wear snug-fitting boxer briefs or briefs. Any underwear, or even snug fitting pants, that keep a man's testicles close to his body have the ability to lower his sperm count because the man's body temperature is too high for sperm to survive.
Smoke cigarettes or marijuana. Smoking cigarettes or marijuana lowers a man's sperm count and makes his sperm less vigorous swimmers, making the sperm that he does have less effective at reaching and fertilizing a woman's egg.
Use illegal drugs, drink excessive amounts of alcohol, or take steroids. All of these substances have been shown to lower a man's sperm count.
Use lubricants during intercourse. While lubricants don't lower a man's initial sperm count, they have been shown to be toxic to sperm, therefore lowering the sperm count after ejaculation.
Take part in a vigorous exercise routine that raises your body temperature. This can lower the sperm count in the same way that wearing snug pants can.
Pay attention to your exposure to everyday toxins such as those that you might find in household cleaners. High exposure to these may lead to a lower sperm count.
Take a hot bath and expect a lowered sperm count. The bath raises the temperature inside a man's testicles beyond a certain point where the sperm that live inside those testicles begin to die off, lowering a man's sperm count.
Warnings
It isn't recommended that you take part in illegal or harmful activities as a means of lowering your sperm count as a method of birth control, or for any other reason.

This article is only meant as a starting point for understanding why a sperm count may be low; it is not meant to replace the advice of a medical professional.
View Singles Near You