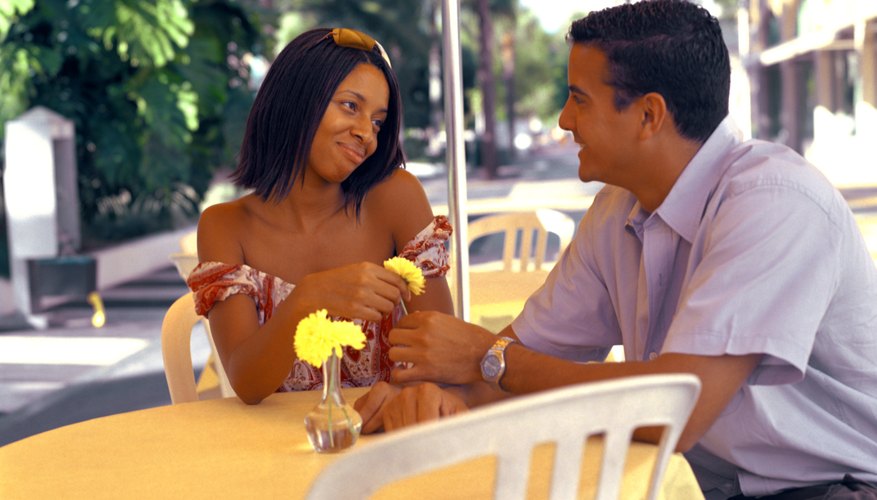 Select an Open Day
For many, eating lunch means quickly downing some food and getting back to the duties of the day. On a lunch date, however, you likely don't want to have to rush. Plan your date for a weekend day, or another time in which the person with whom you will be dining will have ample time to stick around and chat instead of having to make your lunch date a hasty one.
Determine Your Date's Likes
While you may have your own favorite lunch hotspot, letting your date's food preferences determine your restaurant of choice is highly appropriate. By hitting her favorite spot, instead of insisting on satisfying your own restaurant preferences you show her how thoughtful you can be.
Keep it Casual
One of the main benefits of a lunch date is the informality of the affair. Don't try to turn your lunch date into something that it isn't; but instead, allow it to be a casual meal between two potentially romantic partners. Your date certainly won't expect this to be a fancy occasion, so he won't be disappointed when he arrives at a casual affair.
Choose a Quiet Place
Make sure that your lunch date provides the opportunity to get to know your new partner by selecting a quiet location. Though you can get a good meal at a number of different establishments, picking one that is overly crowded or filled with noisy diners and crying babies will likely hinder your ability to get to know each other.
Plan a Post Meal Activity
If your lunch date goes well, you may not be ready to part. Before your date, think about some things that you could do after you dine, if the mood strikes you. For example, think about an area park at which you could enjoy a walk together, if your conversation goes swimmingly. Don't mention this potential after-date activity to your date; so if the date doesn't go so well, you can forgo it.
View Singles Near You