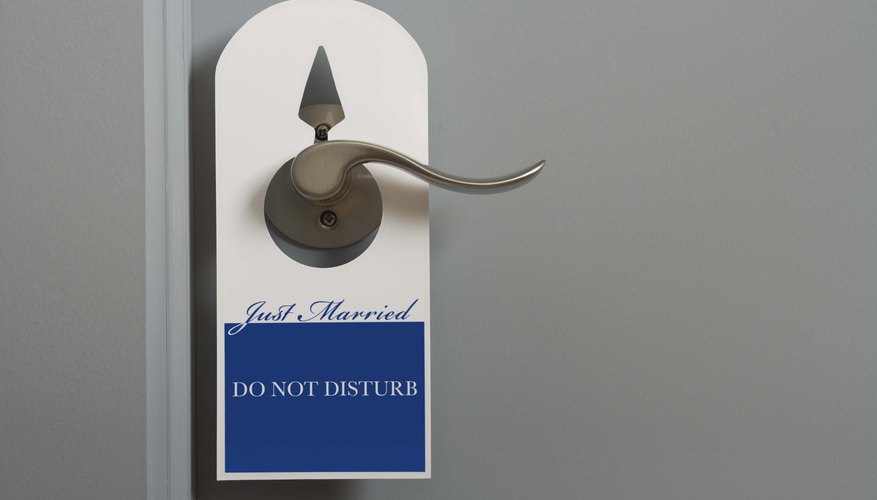 Urban Escapades
Plan your honeymoon vacation in an urban destination for a truly once-in-a-lifetime experience. Destinations such as New York City, Las Vegas and San Franscisco provide a wealth of vacation adventures and a selection of luxurious hotels for you and your spouse to enjoy your honeymoon. Enjoy trips to museums, galleries, live productions and site-seeing tours by day. By night, cozy up together in a romantic honeymoon suite at a 5-star hotel.
Country Charm
The southern United States is home to some of the most romantic and secluded locations in the country. Tucked away in the mountains of Tennessee and Georgia, you and your spouse can enjoy quiet countryside and spend your honeymoon vacation in locked away in a quaint bed and breakfast or a private country cabin. Take advantage of the country charm by exploring the area, visiting antique shops and dining at local eateries during the daylight hours.
Beachfront Bliss
Steal away to the beaches of Hawaii or travel abroad to a Caribbean or South Pacific destination for a romantic honeymoon you'll never forget. All-inclusive resorts provide the perfect honeymoon vacation package for you and your spouse to enjoy your time together. Amenities at these resorts typically include daytime activities such as snorkeling, site-seeing tours, and a selection of restaurants. During the evening hours, snuggle up to your spouse in luxurious hotel accommodations that provide a view of the ocean, or dance the night away together in one of the on-site nightclubs the resort offers.
Cruise Off Into the Sunset
Spend your honeymoon vacation on a cruise ship with your spouse. With destinations that circle the globe, there is a cruise that suits every type of person. Whether you choose an Alaskan adventure or one in the tropics, a cruise ships offer luxurious accommodations that you and your spouse will enjoy. Spend your afternoons walking along the deck and enjoying the view of the ocean, or dining in one of the on-board restaurants or lounging at the pool. By night, enjoy the spectacle of the stars over the open ocean as you enjoy a quiet moment together in a luxurious suite or on the ship decks.
View Singles Near You