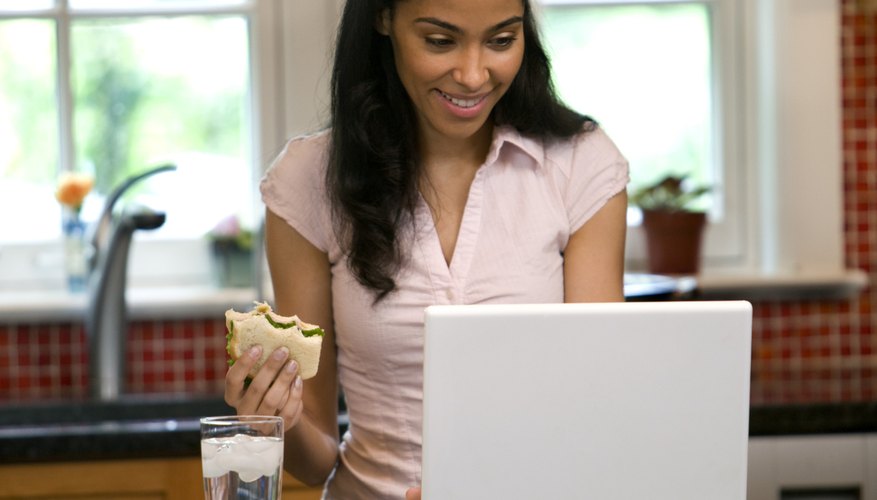 Step 1
Ask him questions about himself and his life. People like to talk about themselves more than they like to listen. He'll feel closer to you once he imparts personal information. Ask him about his family, career and favorite travel destinations, for starters. Pay attention to his answers, and use them as a springboard for developing more conversation.
Step 2
Flirt lightly, but don't go overboard. Being playfully and slightly flirtatious is fine. When you cross over into heavy flirting, though, the guy may get the wrong impression. Unless you want him to think that all you're interested in is a quick fling or physical relationship, tone down the flirting a bit. Remember, online conversations sound a bit harsher by nature than they would in public, since you're missing tone and body language.
Step 3
Be honest. Don't lie about your education, age, height or anything else that the man you're chatting with may ask you. If you truly don't feel comfortable answering a certain question, say so honestly. Not everyone is upfront about their past relationships or income. It takes time to form a connection and share this information. There's nothing wrong with setting personal boundaries in the beginning.
Step 4
Pay attention to your grammar, spelling and punctuation. While there's plenty of leeway when writing online, especially when you want to type quickly to keep a conversation going, you don't have to sacrifice coming off as uneducated. Poor spelling and grammar can be a turn-off to an educated man. If you're unsure of how to spell a word, look it up quickly before hitting "Send."
Tip
Try to stay up on current events so you will have plenty of fresh topics to discuss.
Warning
Safety is a big issue when it comes to online dating. Protect your identity as much as possible. Even if your photo is available for viewing, you don't have to post your last name, address or personal email address. You can create an entirely new email address to be used with your online dating profiles. Be careful about revealing private information, like your place of work or details about your family.
View Singles Near You