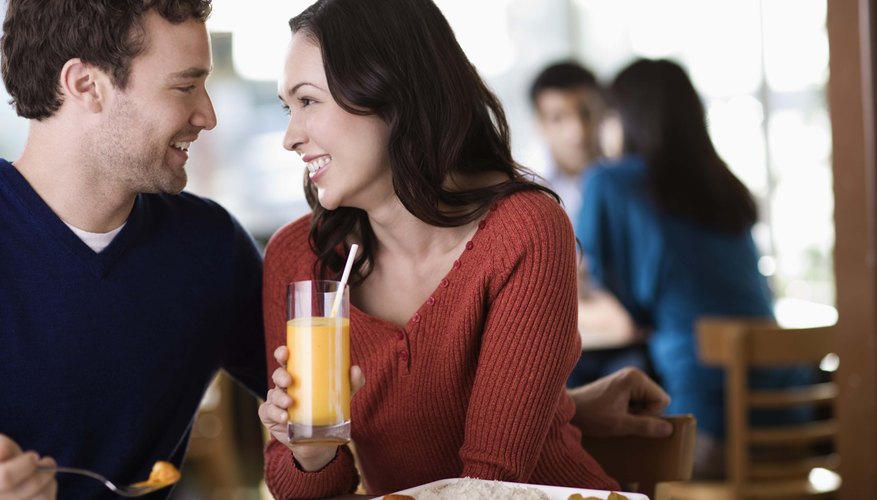 Step 1
Listen to her when she speaks. One of the most common things you hear women complaining about is that their men don't listen. When your girlfriend is concerned about something, talk to her and ask her how she feels. Rather than tuning her out, actually listen to what she says. It helps if you acknowledge what she is saying throughout the conversation by nodding your head or holding her hand.
Step 2
Pay her compliments. When you think your girlfriend looks pretty, tell her. Every person loves to get a compliment and women are no different. A compliment coming from her man means more to her than one from a stranger. This will also let your girlfriend know you're attracted to her.
Step 3
Surprise her. At the end of the day, the little things count. Sending flowers to your girlfriend when she isn't expecting it is a pleasant surprise. It lets her know that you're thinking about her. If money is an issue, do other things to surprise your girlfriend. For example, surprise her by volunteering to cook dinner. Light some candles and make it a candlelit dinner. Leave her little notes expressing how much you care about her and that you can't wait to see her again. Your girlfriend will appreciate it.
Step 4
Don't let the romance die. When a relationship first begins, both partners are generally on good behavior and the romance is in full throttle. As the relationship continues to progress, things may get more comfortable and, as a result, the romance may diminish. Keep the fire burning by planning romantic dates with your girlfriend and keeping the romance in full force.
Step 5
Make the honeymoon a permanent thing. The beginning of a relationship is often referred to as the "honeymoon period" because everything seems so perfect. In most relationships, once the honeymoon period is over, reality kicks in. Make the relationship a permanent honeymoon. Don't change how you treat your girlfriend as time goes by and don't change your expectations about how she should treat you.
Tip
For a romantic evening, draw a bath and put rose petals in it.
Warning
Don't underestimate the act of listening because it will help you learn more about your girlfriend.
View Singles Near You