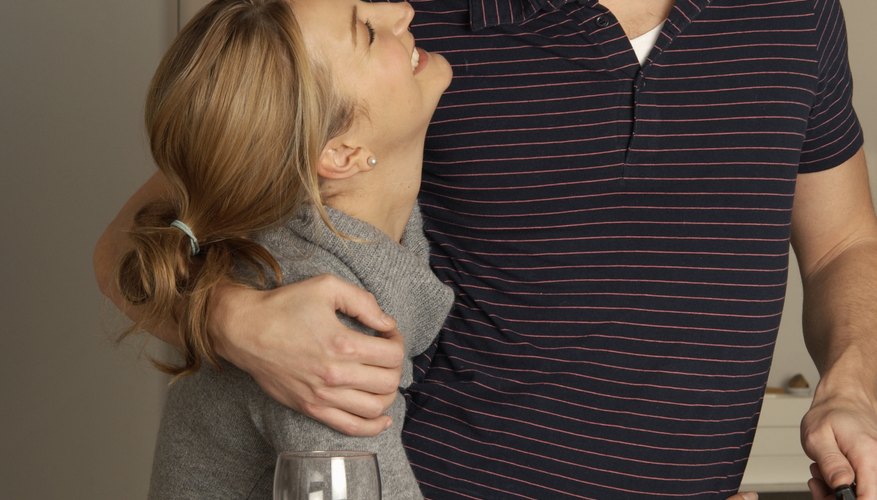 Step 1
Know his likes and dislikes. Some guys want to spend lots of time with you, while others have different priorities, such as work or hobbies. This doesn't mean they don't like you, but if you learn when to leave him alone and when to jump into his arms, he'll love you for it. Let him know you want to spend time with him, but allow him to meet you half way.
Step 2
Try to enjoy the same things he does. For example, guys who are sports fans always appreciate a woman who cheers for the same team. It helps if you know a lot about his favorite team, or at least the sport they are playing. But even showing an interest and watching games with him will have him falling in love.
Step 3
Split the bill or pay for him sometimes. Many guys will insist on paying, but they also appreciate a woman who can take care of herself. Some guys, however, are traditional and they want to be able to take care of you.
Step 4
Smell great all the time. This doesn't mean put on massive amounts of perfume; it means make sure you are always clean and shampooed. A lovely subtle scent will fill his chest with warm feelings.
Step 5
Cook him amazing food. The old saying, "The key to a man's heart is through his stomach," is usually correct. Every guy loves food, but not all of them can cook. If you can fill that void, then you are another step closer to having the man head-over-heals.
Step 6
Be yourself. The act of falling in love is often unexplainable and involuntary, according to Dr. Fredric Neuman in the article, "What Does It Take to Fall in Love?" published in Psychology Today. While presenting yourself in a positive light is helpful, realize you cannot make someone feel a certain way.
Tip
Self-confidence and a positive attitude naturally attract others.
Warning
If you find yourself feeling desperate for love, you may need to learn to love yourself first. Consider counseling if you feel believe your self-worth is dependent on someone falling in love with you.
View Singles Near You