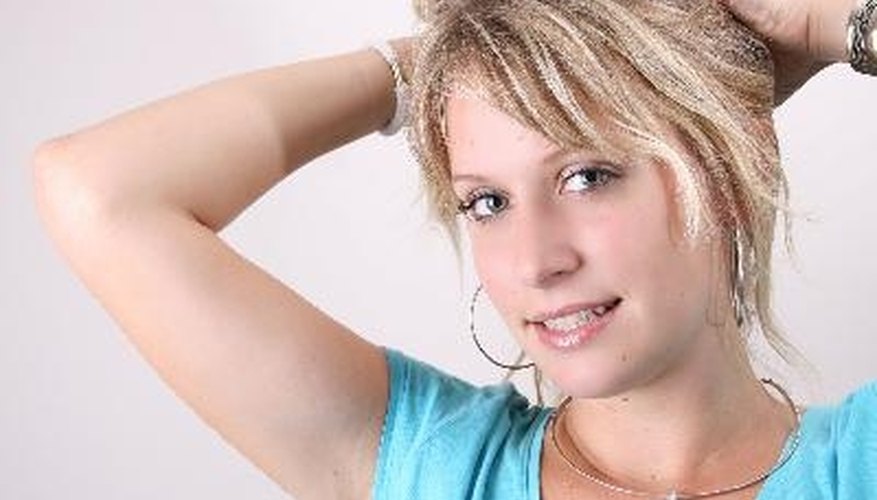 Wash your hair regularly. This time frame will differ depending on whether your hair is more prone to dryness or being oily, but everyone should wash his hair at least once a week.
Shampoo your hair with a pleasant-smelling shampoo. When you shampoo, be sure to concentrate on cleansing your scalp. Often, a dirty scalp is what produces an unpleasant odor.
Clean your scalp with your fingertips, not your fingernails.
Rinse with warm water and then apply conditioner to your hair. Rinse completely.
Allow your hair to air dry or use a blow dryer.
Use hair products that are light and pleasant smelling. In a pinch, you can spritz perfume on your hands, rub them together and then run them over your hair.
Make sure your combs and brushes are clean. When products build up on your styling tools, they get dirty--and using dirty tools on your hair can make it smell bad.
Things You Will Need

Shampoo
Conditioner
Hair products
Tip
Wash combs and brushes regularly to prevent product buildup.
Warning
Using flat irons and curling irons that are too hot can also add an unpleasant "cooked" smell to your hair.
View Singles Near You