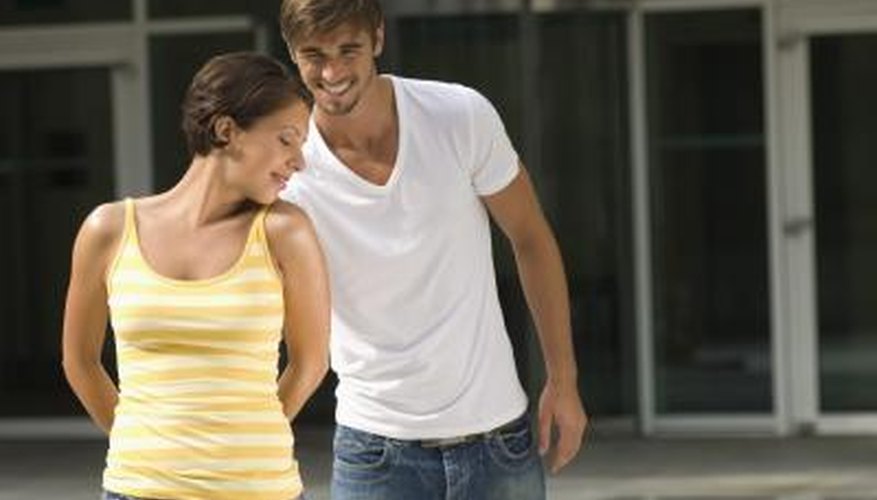 Step 1
Look hot. Guys are attracted to what they see. Make the most of your looks by dressing in a wardrobe that is modern and flatters your figure, and that uniquely expresses yourself.
Step 2
Be seen. The more you are around, the more this guy will notice and think about you. You don't want to overwhelm him or be too available, but you do want him to see you. If a guy likes you he will approach you, so be patient.
Step 3
Be yourself. Always be true to who you are. Pretending to be someone else to trick him into liking you won't work and won't last.
Step 4
Be fun. Men are attracted to women that know how to have a good time. Try to be outgoing and positive.
Step 5
Express your femininity. Leave the guy stuff to the guys. Own the fact that you are female and use it to your advantage.
Step 6
Be interested in him. Ask him questions about himself and pay attention to what his interests are. Figure out what you have in common and make sure he knows about it.
Step 7
Compliment him, especially on qualities you notice in him that are not so obvious to everyone else. He will like your compliments because men, just like women, need encouragement.
Step 8
Say his name when you address him, and then when you talk, don't reveal every detail about your life. Be a mystery and he'll want to know more about you.
View Singles Near You