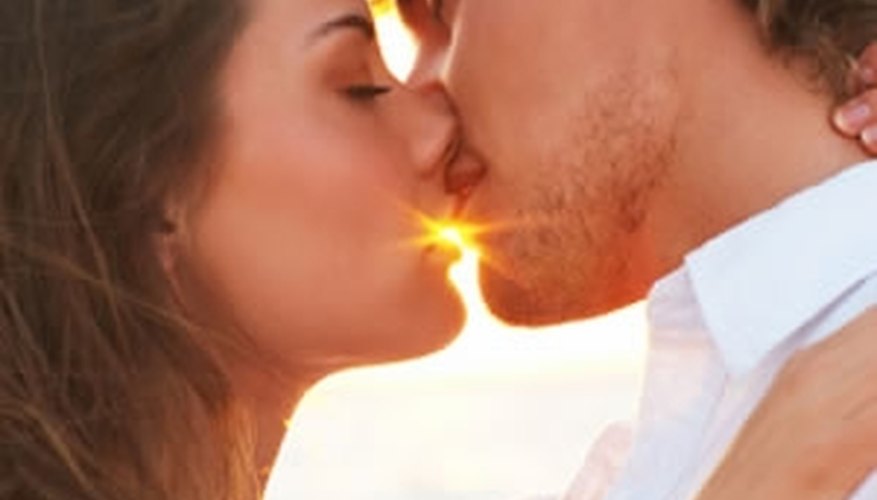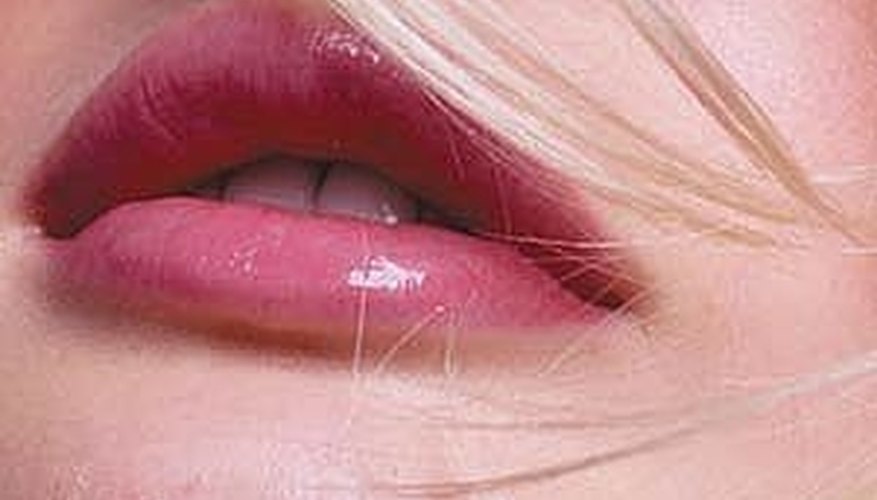 Make sure your lips are in good kissing condition, Not chapped or dry. If they are be sure to wet them with your tongue a bit before you kiss and apply chap-stick to them throughout the day. The softer your lips, The better the kiss will be. This will also make your lips look more inviting.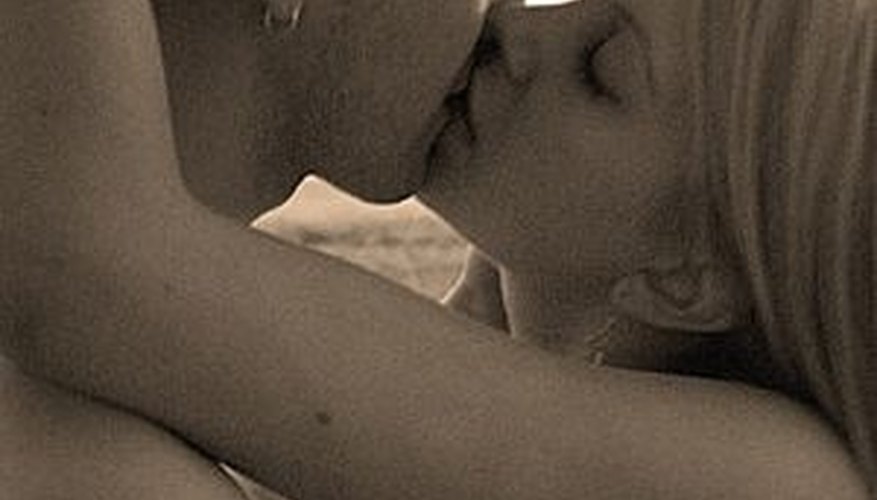 If your hugging someone right before you go to kiss them, Whisper something in there ear. Whispering a quick "I love you" or something cute before you kiss can make it more romantic. Also grasping the back of your partners head or neck is another really passionate thing to do while kissing them. Be sure to look your loved one in the eye and smile before you kiss them. These are all small steps that should be added to a kiss to make it better.
When your lips make contact with your partners be sure to close your eyes. It is better to kiss closed eyed rather than looking crossed eyed to your partner. Keeping an open eye can make the kiss awkward. Most important be sure to create a decent pucker to your lips when kissing and lock your lips for a second before pulling away. This will make your kiss feel soft, Passionate, & Romantic.
View Singles Near You