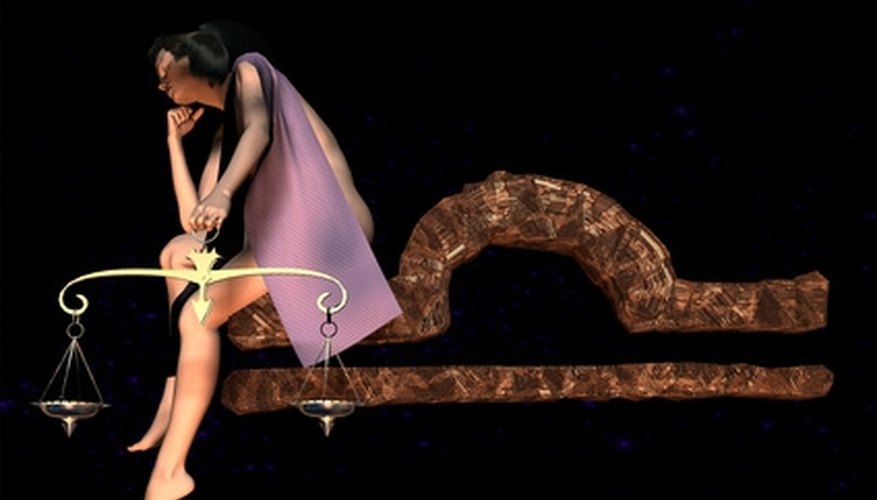 Befriend her. A Libra gal needs to know you'll listen. Spending a lot of time in her own head, she'll need a sounding board for her thoughts. An original thinker who loves debating, she'll expect you to jump in for a round or two. But don't worry; it's never her way or the highway. It's about the thrill of the mental exchange. She loves motivating others as much as being motivated. Don't dump all your problems on her, but give her one or two to mull over and she'll sincerely be thrilled with the chance to add her formidable insight.
Flatter her. She's not completely narcissistic, but this woman enjoys casting her spell over would-be lovers and ensures that she looks great all the time. While some women would be suspicious of overly zealous adulation, your Libra gal eats that for breakfast and knows it's all part of the courtship dance. Flowers work. But beyond that, by letting her know that you appreciate her elegance, she'll reciprocate by showering you with all the attention you can handle.
Tidy up your home. Libras adore beauty in their environments, and if you occupy her space, she'll expect you to blend in with the surroundings. If you bring her to your place, get out the vacuum and do the dishes. She'll love you for your effort and equate your attempts with respect. With female Libras, it's all about the home. She goes to every effort to ensure that her living space is conducive to a harmonious existence. If you enter into the mix, make sure you acknowledge that her home is her castle and voice your appreciation for her good taste.
Be supportive and patient. Libra is represented by scales, and the oft-held opinion is that people born under this sign cannot make up their minds. Weighing in on a decision for them means scouring every detail of both sides of the option. Since that process could take years, recognize that aspect of her personality and only jump in when the outcome will impact both of you. She'll listen to your side and even admire that you stood up for your beliefs.
Tip
Admire her well-organized mind, but play to her emotions. She's a homebody at heart, and if you share that love, she may well become yours.
Warning
Never interrupt a Libra gal. Even-toned, flowing conversations are best.
View Singles Near You