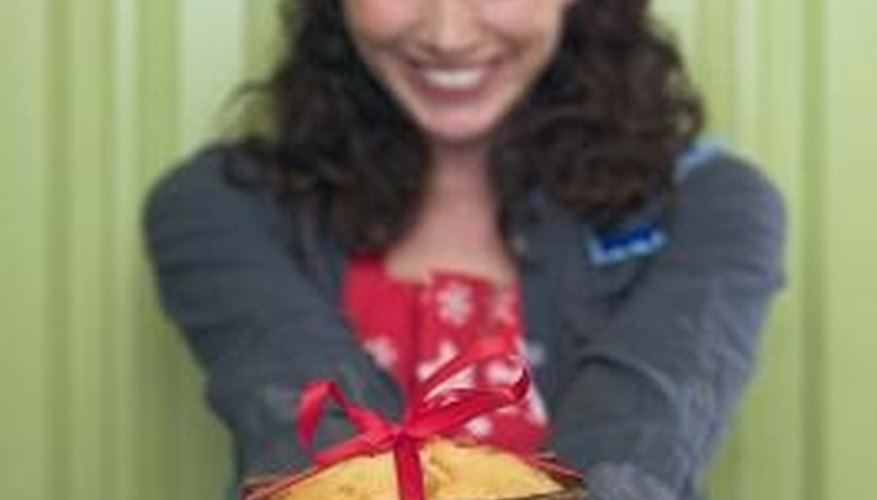 Smile often. Men are attracted to happy women, and if you aim your smile at him particularly, he'll soon get the message and respond in kind. Smiling or sharing a laugh at an impromptu moment is a good way to spark a conversation as well, and make that first connection.
Take care of your appearance. This doesn't mean you have to look like a supermodel. Many men prefer something real--not a woman in a magazine. Just look your personal best. If you're comfortable in jeans, wear them--just wear clean ones that suit your figure. If you prefer a natural look, skip the makeup, but stick to a good skincare regimen and use a moisturizer.
Listen to him. Just as you like him to listen wholeheartedly when you're speaking, do the same when he talks. Nod with interest, ask questions and pay attention. Instead of focusing on what you'll say next, hear what he says and respond accordingly.
Cultivate shared interests. If you both love opera, buy a pair of tickets and invite him along. If paintball is your thing, invite him to your next match. Never feign interest in something that bores you senseless. He'll know right away and question your integrity.
Maintain a positive attitude. A great attitude is something that's hard to define, but everyone knows it when they see it. If you can smile in the face of adversity and not let the little stuff get you down, you'll definitely make his list of people he wants to get to know better.
View Singles Near You