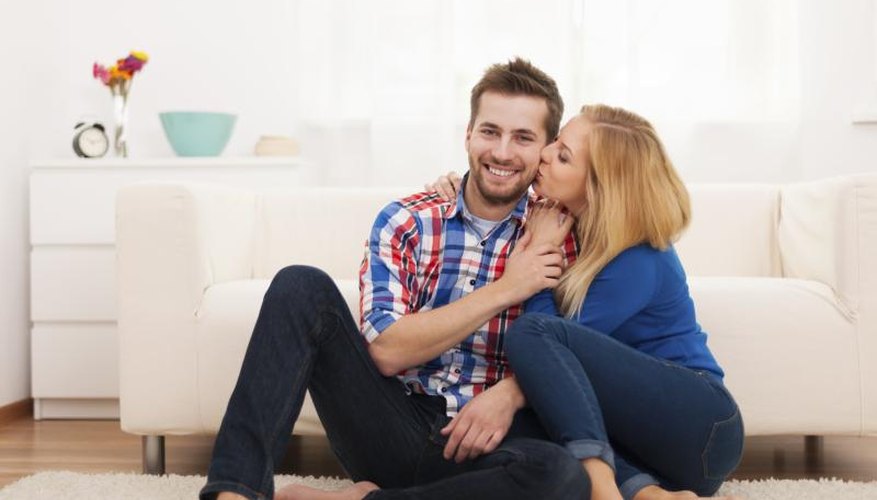 Communication
Communication is one of the most important ways to develop an emotional attraction. Communicating well shows that you and your man are comfortable opening up to each other and indicates a deep level of trust. Simple communication, such as talking about your day, is just as important as more in-depth conversations. These conversations help your mate unburden the stress of his day. It's important, though, to approach these talks a certain way and at an appropriate time. The Gottman Institute gives these guidelines: take turns, don't give advice unless he asks, show interest, empathize with what he says, show support, let him know you're in it together, express affection, and validate his emotions. The goal is to help him share his stresses without them overflowing into your relationship.
Jazz Up Your Relationship
Relationships are a situation where change is good. Dating expert Christian Carter points out in "Emotional Attraction – The Key to a Deep Connection" on eharmony.com that part of the initial attraction a man feels in a relationship is because you're new and that makes the relationship fun and interesting. Plan some new fun dates to spice up your relationship and form or rekindle an emotional attraction. If you normally stay in on the weekends, go out and try something different. Head out to a sports game, try dancing lessons, or take a brewery or winery tour.
Check Your Attitude
Change your attitude to encourage emotional attraction. If you feel negatively about yourself, it's unlikely you're in a place to make an emotional connection with your man, according to relationship expert Margaret Paul in "7 Ways to Create Connection With Your Partner," in the Huffington Post. Build more confidence by changing the way you think about yourself. If you think you're not his type or you're destined to destroy the relationship, change those beliefs into positives. Once you're in a better place, you'll be ready to connect emotionally with your man.
Be Vulnerable
Create a relationship where it's safe for your man to show his vulnerable side. In the article, "Building Emotional Intimacy: Be His Safe Place," relationship and dating coach Kristina Marchant recommends creating that relationship by opening up first yourself. Share your feelings and fears with him and allow him to comfort you. Once he's comfortable in this role, your man is likely to open up to you emotionally as well.
View Singles Near You